General Partner at Pale Blue Dot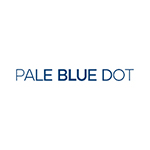 One of the Top European ClimateTech funds
In today's episode, we had the chance to sit with Heidi Lindvall, General Partner at Pale Blue Dot, for a great conversation around her inspiring story, the genesis, and the mission of their $100 M fund II. Which at the time they launched it, they were the first ClimateTech focus fund in Europe. During the talk, Heidi will also give you more insight on their investment thesis, how do they select & support companies, and what they seek in founders they invest in.
In the second part of the show, Heidi will give you valuable insights on how to successfully pitch to investors. She will also cover how to define your KPI in order to raise your next venture round. Finally, Heidi will share her knowledge and extensive experience on how to invest in ClimateTech founders at the early stage. She will conclude the talk by giving her secret sauce to keep a great work/life balance while being at the forefront of the climate fight.
Exclusive content: Member's only!
When we reach 1000 subscribers we will plant 1000 trees with our partners. Help us to reach this 1st goal.
Share 1 episode with a friend.
Listen to our Spotify paylists