CEO & Co-Founder @ Future Food Americas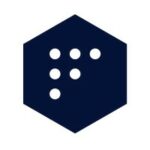 How can FoodTech help combat climate change?

During this first episode of our Expert series, we are sitting down with Chiara Cecchini, CEO & Co-Founder at Future Food Americas, Head of Innovation at Food for Climate League & Forbes 30U30. Future Food America is the US entity of the Future Food Institute, an inclusive network and inspirational platform that is sparking exponential positive change in the global food system.
I was super excited to speak with Chiara not only because of her incredible background at the intersection of food and technology but to learn more about how food production is responsible for one-quarter of the world's greenhouse gas emissions and what can be done to change this.
During the show, we will learn more about the challenges and opportunities in the Foodtech industry, how the big corporations are moving towards more sustainable productions and where investors should look for new investment opportunities. An exciting space where a lot of innovations are happening that could lead to changes with a big impact on the fight against the Climate Crisis.
During the second part of the talk, Chiara will share her secret sauce to founders on her successful public speaking experience at a Ted Conference with some interesting advice that can help you to become a better public speaker. Finally, we will conclude with her thoughts about the role that women can take in this ecosystem and in the light of climate change.
Exclusive content: Member's only!
When we reach 1000 subscribers we will plant 1000 trees with our partners. Help us to reach this 1st goal.
Share 1 episode with a friend.
Listen to our Spotify paylists