Founder & Director Climate Tech @ On Deck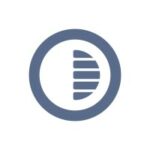 Seeking to take steps against climate change?

During this new episode of our founder series, we are sitting down with Candice Ammori Founder & Director of the On Deck Climate Tech Fellowship (ODCT), a 10-week program for startup and climate experts building world-changing companies together.
I was super excited to speak with Candice to learn more about her own incredible story and the work/life experience that led her to launch, in collaboration with Ondeck, the ODCT program. After completing the program myself, I have to say it is an incredible human experience that brings an average of 150 inspired individuals, such as investors, current or future entrepreneurs, people seeking to transition to the industry & climate experts from different backgrounds together into a supported community of talented peers.

During the show, we will learn more about the challenges and opportunities in the Climate Tech ecosystem today. Then, we will dive into the backstage of the ODCT program, how it works, the initial challenges, what's next, and how you can get involved. Finally, we will cover Candice's view of the place for women in the CT ecosystem and her beliefs on the important role they have to play in the Fight against Climate Change.
During the second part of the talk, Candice will share her secret sauce to founders seeking to build a successful community experience with some interesting advice based on her journey as a community leader.
Exclusive content: Member's only!
When we reach 1000 subscribers we will plant 1000 trees with our partners. Help us to reach this 1st goal.
Share 1 episode with a friend.
Listen to our Spotify paylists