Chief Of Staff @ Fifty Years VC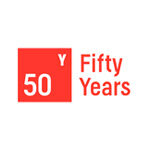 Can impact tech founders & VC's work together?

In today's episode, we will speak with the Fifty Years VC Chief of Staff Alex Teng, about their Seed fund's support for technology entrepreneurs solving the world's biggest problems. The firm based out of San Francisco was co-founded in 2016 by 2 serial entrepreneurs & YC Alumni Ela Madej and Seth Bannon who have invested in a vast range of highly impactful founders with big dreams and bold strategies such as Noya(Ep:#16), Solugen, or Upside Foods.
I was excited to have Alex and his high energy on the show to learn more about the unique story that started as a Caltech student in the flying labs operated by Nasa while studying Climate change and lead him to join fifty years to support portfolio companies and investment decisions with his deep science background.
During the show, Alex will give greater detail into their investment thesis, how they support founders, and how they calculate Impact to drive their investments decisions.
Finally, he will highlight underdog areas in Climate Tech, in which he sees exciting potential for investments and growth.
In the second part of the show, Alex will share his secret sauce that can increase your odds to fundraise successfully. You will learn some key red flags that make investors pass on deals. Finally, you will get a few valuable tips on work-life balance for founders and investors.
Exclusive content: Member's only!
When we reach 1000 subscribers we will plant 1000 trees with our partners. Help us to reach this 1st goal.
Share 1 episode with a friend.
Listen to our Spotify paylists