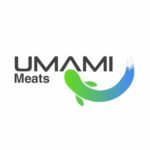 Is the "impossible" of fish cultured meat exists? Yes!
During this new episode of our Founder series, we are sitting down with Mihir Pershad, CEO at Umami Meats. A FoodTech startup based out of Singapore which is cultivating the future of sustainable seafood by crafting delicious and affordable cultivated fish meat that has the potential to be better for your health, the ocean, and the planet.
I was excited to speak with Mihir to learn more about his passion for combining startups and science, which brought him to work in a venture studio helping professors starting companies. This experience exposed him to Biotech applied to food and the potential it can represent for the aquaculture industry. Later on, this led him to Asia to where he gained a deeper understanding of the farm-raised fish industry and its impact on sustainability, and eventually, after several other successful ventures, to the launch of Umami Meats. You will discover the extraordinary potential of the sustainable cultured seafood landscape today, and what the challenges are to scale the ecosystem. Then, we go deeper into their unique solution and the process they put in place to craft these exciting alternatives to traditional fish. Finally, Mihir will share the next steps necessary to achieve their vision and how you can get involved in the process.
During the second part of the talk, Mihir will give his secret sauce for early-stage founders looking to fundraise. Finally, he will share his own work-life balance tips for busy founders and some of his must-read books for entrepreneurs.
Exclusive content: Member's only!
When we reach 1000 subscribers we will plant 1000 trees with our partners. Help us to reach this 1st goal.
Share 1 episode with a friend.
Listen to our Spotify paylists