Senior Director @ Cleantech Open Northeast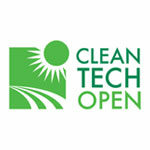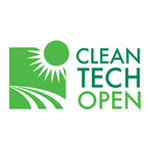 Meet the Cleantech Open Northeast finalists for 2021
During this special episode of our Founder series, we are sitting down with Beth Zonis Senior Director @ the Cleantech Open Northeast chapter, and 4 of the finalists from the 2021 program. The Cleantech Open initiative emerged in 2005 out of the MIT Enterprise Forum and eventually grew over the years until it formally became the CleanTech Open in 2011. They are considered the world's oldest and largest cleantech accelerator, providing entrepreneurs and technologists the resources needed to launch a successful cleantech company. Its mission is to find, fund, and foster entrepreneurs with big ideas that address today's most urgent energy, environmental, and economic challenges.
I was excited to host this special episode and learn more about the Cleantech Open and the 4 incredible entrepreneurs deploying exciting innovations in the fight against climate change. In this episode, following the CleanTech Open introduction from Beth, we will hear from Francesco Benedetti, CEO & Co-founder at Osmoses. Osmoses is on a ​​mission to eliminate the energy waste associated with chemical separations by using efficient membrane technology, reducing costs for their customers and carbon emissions for the environment!
The second founder presenting is Andrew Lee, Co-founder at Innovia GEO Corp which is providing energy-efficient geothermal heating and cooling solutions to owners, developers, and other stakeholders involved in the design, construction, and operation of buildings and homes.
The third pitch is with Tim Guiterman Co-Founder at InfiSense, a sensor, and software company that provides clean, consistent, and actionable data to the businesses that are solving today's toughest problems, including decarbonization, quantifying sustainability with ESG data, and growing food indoors with higher yields and fewer resources. Finally, we will hear from Chao Yan, Scientist at Princeton University and Founder at Princeton NuEnergy which develops advanced technologies for recycling Li-ion batteries based on their extensive IP in handling cathode and anode materials.
Finally, you will learn how you can get involved in their exciting journey deploying innovations in the fight against climate change.
When we reach 1000 subscribers we will plant 1000 trees with our partners. Help us to reach this 1st goal.
Share 1 episode with a friend.
Listen to our Spotify paylists