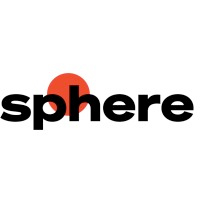 Finally, a 401K that makes it easy to stay out of fossil fuels investments

During this new episode of our Founder Series, we are sitting down with Alex Wright-Gladstein CEO and Founder of Sphere. Sphere is defining itself as a movement to get fossil fuels out of 401(k)s and are providing the tools to make it happen. Together, their community of employees across hundreds of companies is already on track to take away 3 billion from the fossil industry.
I was excited to speak with Alex, an incredible woman passionate about nature, climate change, and most importantly about doing something about it. After an initial career in energy sectors, she went to MIT and co-founded Ayar lab, where she wanted to offer her employees a 401k that is not invested in fossil fuel. After being unable to find one, Alex decided to build the tools and community movement to make it happen!l
In this episode, we will learn more about her experience of the "401k industry", the traditional financial vs Green/ ESG finance landscape today, and the controversy that can come with its greenwashing. Together we will cover the initial challenges of building her company and how she launched the movement to engage employees to request a 401k clean of fossil fuels. We will also go deeper into the potential and opportunities that cleaning up the "retirement market" and making it available to everyone can represent in the climate crisis. Finally, Alex will share the next steps necessary in achieving her vision and how you can get involved.
During the second part of the talk, Alex will give her secret sauce for early-stage founders looking to fundraise by relating her own successful fundraising journey with Ayar Labs, and now, Sphere. Finally, she will share some of the books she learned from and her own work-life balance tips for busy founders.
Exclusive content: Member's only!
When we reach 1000 subscribers we will plant 1000 trees with our partners. Help us to reach this 1st goal.
Share 1 episode with a friend.
Listen to our Spotify paylists