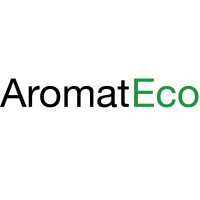 GMO bacterias to produce alternatives to oil-based chemicals
In this new episode of Founder Series, we are sitting down with Benjamin Ng, Co-Founder @ AromatEco, who were the winners of our last Quarterly Pitch competition back in December 2021. AromatEco is bioengineering micro-organisms by giving them the ability to produce carbon-negative chemicals. AromatEco helps household brands become more sustainable by providing them with renewable flavors and fragrances solutions. In the long run, their vision is to decarbonize the entire petrochemical industry with their nature-based solution.
I was excited to speak with Ben, an incredible young bioengineer from Imperial College who is passionate about dancing and gaming and who even found himself dancing in a Mick Jagger music video clip. After several startup failures, from which he learned a lot, Ben met his cofounders who were studying and developing the microorganism in the labs prior to the launch of AromatEco in late 2020. In this episode, we will learn more about the chemical industry landscape and its heavy impact on the planet. Together we will cover the initial challenges of building their technology and nailing down the mechanisms to genetically modify bacterias to produce targeted chemicals at scale. We will also go deeper into the potential of their unique technology to reduce the cost of chemical production by 50% with a natural-based solution, their approach of a decentralized production model, and their go-to-market strategy initially targeting high-value chemicals. Finally, Benjamin will share the next steps necessary in achieving their vision and how you can get involved.

During the second part of the talk, Benjamin will give his secret sauce for early-stage founders looking to fundraise and the importance of going out of the labs to network. Finally, he will share some of the books he learned from and his own work-life balance tips for busy founders.
Exclusive content: Member's only!
When we reach 1000 subscribers we will plant 1000 trees with our partners. Help us to reach this 1st goal.
Share 1 episode with a friend.
Listen to our Spotify paylists