Partner & Co-Founder @ 2150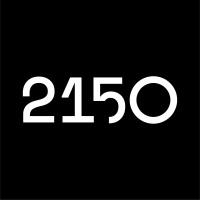 The Climate Change Battle Happens in Cities.
In today's episode, we are speaking with Christian Hernandez, Partner & Co-Founder @ 2150.  The fund is considered the largest EU/UK fund focused on sustainability of the built environment. They support and back mission-driven tech entrepreneurs who are solving some of the largest problems facing the planet today, and focus on the full stack of the urban environment, where most of the world's CO2 emissions and resource waste are arising.
I was excited to have Christian on the show, a self-described Geek, who started coding at 12 years old back in 1993. He is also a serial VC and a dad of an upcoming Astro Biologist. Christian got an MBA at Wharton, worked during the early days of Microsoft, Facebook, was head of new markets at Google and launched a  250M fund with White Star Capital. Finally, he co-founded 2150 to invest in and support early-stage tech founders who are building the world of 2150.    
In this episode, Christian will share his extensive knowledge of the built environment, its challenges, and the tech which can be deployed today to have a direct impact on climate change.  Then, he will cover in detail how they select and support founders and how they measure the impact that they base their investment decisions on. He will go on to highlight underdog areas in the urban environment in which he sees exciting potential for investments, growth, and impact.
Following that, Christian will share his view on the climate crisis today and how you can be involved in the growing climate tech movement.  
In the second part of the show, Christian will give his secret sauce for founders looking to fundraise and pitch investors successfully. Lastly, Christian will cover how he tackles challenges to maintain a healthy work-life balance and share a few inspiring authors for Climate Tech founders.
Exclusive content: Member's only!
When we reach 1000 subscribers we will plant 1000 trees with our partners. Help us to reach this 1st goal.
Share 1 episode with a friend.
Listen to our Spotify paylists