Managing Director CleanTech Hub @ Lufthansa Group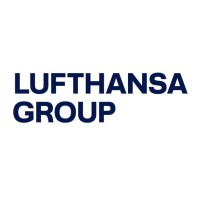 Is cleaner aviation possible? Yes, and it's getting support!
In today's episode, we are speaking with Erin Beilharz, Managing Director of the CleanTech Hub @ Lufthansa Group. The CleanTech Hub is seeking to push the boundaries of aviation by driving and accelerating the change towards a cleaner and more sustainable aeronautics industry. Supported by the entire Lufthansa Group, the Hub empowers startups through technology projects, partnerships, knowledge transfer, and acceleration programs. So, if you have an idea about how to create impact in aviation through technology in the areas of alternative fuels, aircraft hardware, digitalization, waste reduction, new clean propulsion, and more …they will make sure you get support.
I was excited to have Erin on the show, an incredible woman who is passionate about nature, travel, and putting people together to create an impact on the environment. After studying in Canada and spending the first 7 years of her career in Asia, Erin joined the Lufthansa Group in 2017. In 2021she then took the position of CleanTech Hub Director in order to support tech founders who are building the aviation of tomorrow.    
In this episode, Erin will share her extensive knowledge of the aviation industry, its sustainability challenges, and the technology opportunities and nature-based solutions which can be deployed today to directly impact climate change.  
Then, she will cover in detail how they select and support founders and how they measure the impact that they base their onboarding decisions on. She will go on to highlight underdog areas in the aviation environment in which she sees exciting potential for investments, growth, and impact.
Following that, Erin will share her view on the climate crisis today, what's next for the CleanTech Hub and how you can be involved in this growing cleaner aviation movement.  
In the second part of the show, Erin will give her secret sauce for founders and corporates looking to get "Lufthansa ready", and pitch successfully to the CleanTech Hub program. Lastly, Erin will cover how she tackles challenges to maintain a healthy work-life balance and share a few inspiring authors for Climate Tech founders.
Exclusive content: Member's only!
When we reach 1000 subscribers we will plant 1000 trees with our partners. Help us to reach this 1st goal.
Share 1 episode with a friend.
Listen to our Spotify paylists