Founder and CEO of DroneSeed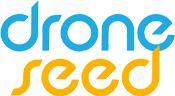 Using Drones to Reforest & Offer Carbon Offsets.
During this new episode of our Founder Series, we are sitting down with Grant Canary, Founder and CEO of DroneSeed. DroneSeed is on a mission to make reforestation scaleable and mitigate the worst effects of climate change. To do this, they are using heavy lift drone swarms to reforest after wildfires. Droneseed has also recently acquired subsidiary Silvaseed, which has expanded to be the largest private seed bank on the west coast. The company is now a one-stop-shop for reforestation, providing seed, seedlings, aerial seeding, and financing via carbon credits.
I was excited to speak with Grant, an incredible entrepreneur passionate about nature, Water polo, climate change, and sustainability whose career began as a consultant in the energy sector across the US, China, and Denmark. Following this, Grant then started a successful foodtech startup in Colombia that used food waste to feed insect larvae to create industrial fish feed. This startup was later acquired prior to starting Droneseed.
In this episode, we will learn more about the carbon offset market for reforestation, its exciting growth today, the certification mechanism that ensures carbon is stored, and the greenwashing controversy that can come with big emitters leveraging carbon offsets. Together we will cover the initial challenges of building Droneseed, their lessons learned along the journey, and the company's need for developing an integrated model from the seeds to offset. We will also go deeper into the potential and opportunities that drone assisting wildfire reforestation efforts has in the climate crisis, especially if it is made available at scale. Finally, Grant will share the next steps necessary in achieving his vision and how you can get involved.
During the second part of the talk, Grant will give his secret sauce for early-stage founders looking to fundraise by relating his own successful fundraising journey with Droneseed. Finally, he will share some of the books he learned from and his own work-life balance tips for busy founders.
Exclusive content: Member's only!
When we reach 1000 subscribers we will plant 1000 trees with our partners. Help us to reach this 1st goal.
Share 1 episode with a friend.
Listen to our Spotify paylists