Partner @ Congruent Ventures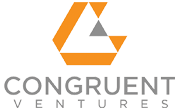 17+ years dedicated to the nexus of climate tech and finance.
In today's episode, we are speaking with  Christina O'Conor, Partner @ Congruent Ventures.  Congruent Ventures, who last year closed their second fund of $175M, are helping create the climate startups that will "positively impact how we move, create, eat, and live." Their focus areas are early-stage startups working in Mobility & Urbanization, The Energy Transition, Food & Agriculture and Sutainable Production & Consumption.  
I was excited to have Christina on the show, a "climate-obsessed" individual who has spent 17 years dedicated to the nexus of climate tech and finance. Prior to joining Congruent Ventures, Christina was one of the early employees at the UN's PRI (Principles for Responsible Investment),  which is currently the largest, global initiative for mainstreaming ESG issues into investment decision-making & ownership practices. Following this, Christina was head of ESG and sustainable development at Wellington Management, where she gained experience identifying feasible climate solutions.
In this episode, Christina will share her view of the US climate tech ecosystem, the climate innovation pockets around the world which are ahead of the US, and the funding gap for early-stage founders. Then, she will discuss the framework they create with founders of different metrics they can track related to their core KPI's.

Together, we will go on to explore the climate tech sectors with promising impact/cash returns and the areas she believes has exciting potential for investments, growth, and impact. Following that, Christina will share her view on the climate crisis today, why sales channels and business models are important, and how you can be involved with Congruent Ventures today.
In the second part of the show, Christina will give her secret sauce for founders looking to pich to investors successfully and share why it is important to love what you do. Lastly, Christina will cover how she tackles challenges to maintain a healthy work-life balance and share a few inspiring reads for climate tech founders.
Exclusive content: Member's only!
When we reach 1000 subscribers we will plant 1000 trees with our partners. Help us to reach this 1st goal.
Share 1 episode with a friend.
Listen to our Spotify paylists