CTO & Co-Founder at Charm Industrial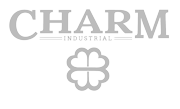 Returning the atmosphere to 280 ppm CO2, profitably.
During this new episode of our Founder Series, we are sitting down with Kelly Hering, CTO & Co-Founder at Charm Industrial. Charm Industrial, one of the fastest-growing carbon removal technology companies, is on a mission to return the atmosphere to 280 ppm CO₂ profitably. To do this, they are taking cellulosic biomass, which already captures 100+ Gt CO₂/year, and is turning it into bio-oil before injecting it underground to store it for millennia.  


I was excited to speak with Kelly, a Brown-educated mechanical engineer who is not only passionate about building things, but also about women's studies and getting more women involved in STEM (science, technology, engineering, and math). Prior to Charm Industrial, Kelly designed satellites at Planet, a leading provider in global satellite imagery, and worked as a rocket designer at Astra, both of which gave her invaluable experience in Iterative design and bringing tech to market quickly.
 
 In this episode, we will learn more about Charms' unique process for capturing carbon and storing it permanently, where they sit in the current carbon offset market and who their big buyers are. Together we will also cover how the market is ensuring CO2 offsets are certified or ensured, and what the real impact carbon offsetting could or should have in the fight against climate change.  We will also go deeper into how Charm selects the biomass they use for their processes, where they store their carbon, and their business model.
During the second part of the talk, Kelly will share her thoughts on the war-like effort needed to channel the climate crisis as well as what she has learned from her co-founders during Charms fundraising journey. Finally, she will share her secrets and tips for founders trying to maintain a healthy work-life balance.
Exclusive content: Member's only!
When we reach 1000 subscribers we will plant 1000 trees with our partners. Help us to reach this 1st goal.
Share 1 episode with a friend.
Listen to our Spotify paylists