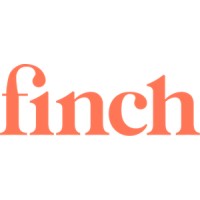 Incentivising consumers to buy better.
During this new episode of our Founder Series, we are sitting down with Lizzie Horvitz, Founder and CEO of Finch. Finch was designed to decode products environmental impacts and incentivise consumers to make better purchasing decisions.To do this, they rate products based on their environmental impacts on a scope of 1-10 and inform people of which products they should be looking for, and which ones they should avoid. 
I was excited to speak with Lizzie, who, since the age of 16, has been in love with climate mitigation, and even spent her sophomore year of high school living in an off-the-grid community in the Bahamas. Having worked for both inspiring non-profits, and a multinational consumer goods company, s After completing her MBA and a masters in environmental management from Yale, Lizzie went on to become the COO for a smart reusable takeaway container company in based in Singapore, where she developed a love for entrepreneurship that was crucial to the journey and development of Finch. 
 In this episode, we will learn more about the main players and needs in the sustainable product landscape today, the importance of function and quality, and the role Gen Z are playing in demanding more ethical products.Together we will cover the initial challenges of building Finch,  the current certification mechanisms for rating cleaner products, and the rise and dangers of greenwashing.We will also go deeper into the Finchs browser extension, how they select and review their products and the business case for why sustainability makes sense. Finally, Lizzie will share why they dont believe in using carbon offsets for consumer products and how the community can help them. 
During the second part of the talk,  Lizzie will give her secret sauce for early-stage founders looking to fundraise by relating her own fundraising journey with Finch. Finally, she will share how she has managed to maintain a good work-life balance as an entrepreneur and some of the podcasts she has learned from.
Exclusive content: Member's only!
When we reach 1000 subscribers we will plant 1000 trees with our partners. Help us to reach this 1st goal.
Share 1 episode with a friend.
Listen to our Spotify paylists