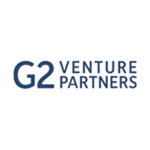 Profitability with sustainability is the key to win big with impact.
In today's episode, we are speaking with  Ben Kortlang, Partner at G2VP. G2 Venture Partners is a venture and growth firm focused on emerging technologies driving sustainable transformation across traditional industries. The firm focuses on supporting entrepreneurs at the growth stage who are unlocking new paths to environmentally and socially responsible economic growth.
I was excited to have Ben on the show, a self-described "aussie, forced environmentalist" who grew up surrounded by nature and no electricity in the Australian bush, has spent his last 20 years proving that companies could be profitable and sustainable in business to win big. Prior to starting G2VP, Ben spent 7 years at Goldman Sachs and then joined the Silicon Valley VC ecosystem in 2008 with Kleiner Perkins where he started the Green Growth Fund focused on growth-stage sustainable industrial technology companies until 2020. 
In this episode, Ben will share his view of the US climate tech ecosystem, the fundamentals that drive the market today compared to the early days of the Cleantech era 1.0, and the US advantages/weaknesses compared to the EU and rest of the world. Then, he will discuss the framework G2VP developed to back winning growth stage companies in sustainable industrial tech and how they support their growth with their "G2VP Growth toolkit" .

Together, we will go on to explore the climate tech sectors with promising impact/cash returns and the areas he believes have exciting potential for investment, growth, and impact. Afterward, Ben will share his view on the climate crisis today, why all the nature-based and tech solutions are important to solve the climate crisis, and how you can be involved with G2VP today.
In the second part of the show, Ben will give his secret sauce for founders looking to pitch to investors successfully and share the key metrics investors are looking for when making their investment decisions. Lastly, Ben will cover how he tackles challenges to maintain a healthy work-life balance and share a few inspiring reads for climate tech founders.
Exclusive content: Member's only!
When we reach 1000 subscribers we will plant 1000 trees with our partners. Help us to reach this 1st goal.
Share 1 episode with a friend.
Listen to our Spotify paylists