Founder of Exponential Impact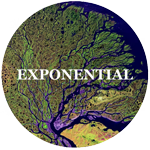 In today's episode, we are speaking with Michael Luciani, founding partner at Exponential Impact Rolling Fund.  Exponential Impact is a pre-seed and seed stage fund that backs frontier-tech founders developing technologies largely in the field of synthetic biology tech, deeptech or hardtech startups in order to provide radically effective solutions for  the Climate crisis . 
I was excited to speak with Michael whose varied career path began with his domestic policy work in the White House to then join the Hilary Clinton 2016 presidential campaign. He then transitioned into the Tech sector when he founded Tuesday, a political-tech startup for advocacy organizations and nonprofits which has been backed by well-known Tech investors such as ​​Reid Hoffman or Chris Sacca, prior to being acquired in 2020. Despite not having a background in science, Michael found that he could still make a valuable contribution to the climate tech sector and founded Exponential Impact to support companies that have the potential to save the world (literally). 

With Michael's interesting background, I was looking forward to getting his non-scientist  view on synthetic biology and its huge potential impact on the economy and the climate tech sector. During the show, Micheal gives an interesting overview of the synthetic bio landscape and who he sees are the major players, the regulatory challenges and opportunities, and the most exciting synbio tech applications that are currently cooking in the labs. He also shares more about his approach to climate tech funding, how he built Exponential Impact, how he sources founders, what he offers them and how he measures their potential impact.
In the second part of the show, Michael gives his secret sauce for founders looking to pitch to investors and the criteria he uses to base his investment decisions along with a few examples of what works, what doesnt, and the red flags he notices when hearing pitches. Lastly, Michael gives us his main book recommendations for Entrepreneurs in Climate Tech.
Exclusive content: Member's only!
When we reach 1000 subscribers we will plant 1000 trees with our partners. Help us to reach this 1st goal.
Share 1 episode with a friend.
Listen to our Spotify paylists