Managing Partner & Co-Founder at Wireframe Ventures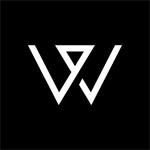 Partnering with founders for human and planetary health
In today's episode, we are speaking with Paul Straub, Managing Partner & Co-Founder at Wireframe Ventures, a seed & early-stage VC firm backing missionary founders attacking hard problems with a focus on climate and human health. With the firm, they look for founding teams who can build a compelling product/service that can one day re-define a market or create an entirely new one. Their capital is early, active and patient, leading up to series A.
I was excited to have Paul on the show and get his perspective on the climate tech landscape today. Prior launching the firm back in 2016, Paul spent 10 years+ as a VC actively investing in and supporting founders with Claremont Creek Ventures based in Silicon Valley. During that period, Paul and his co-founder identified that there was a clear gap in the market for investing in businesses that had an environmental or human health focus and saw a multi-decade need and trend in becoming capital partners with these kinds of businesses.
In this episode, Paul will share his view of the headwinds and bumps of the climate/clean tech ecosystem and what impact government policies can have on the market. Paul also speaks specifically to the genesis of Wireframe Ventures, how he developed it, and where he finds the amazing founders they partner with. Together, we also explore some of his previous investments and discuss which sectors of the Climate Tech space he considers promising in terms of return and potential for impact.
In the second part of the show, Paul will give his secret sauce for founders looking to pitch to investors successfully and the main criteria that he, as an investor, looks at when basing his investment decisions. He also explains which climate tech founders he is particularly interested in hearing from. Lastly, Paul gives 3 bits of advice to founders on how to build a successful fundraising strategy.
Exclusive content: Member's only!
When we reach 1000 subscribers we will plant 1000 trees with our partners. Help us to reach this 1st goal.
Share 1 episode with a friend.
Listen to our Spotify paylists