Co-founder @ Carbon Collective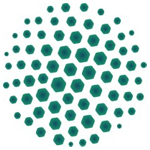 reating a retirement fund that actually fights climate change
During this new episode of our Founder Series, we are sitting down with  Zach Stein Co-founder of Carbon Collective, the first online investment advisor 100% focused on climate change. When Zach founded the company, he understood that a lot of workers in the sustainability sector were not offered retirement plans that matched their values and their work. Furthermore, he saw a clear gap in the market for investment that was not just greenwashing but provided transparent investments in climate change.  Through Carbon Collective, he works with customers to allow them to align their investment goals with their values and life's work. 
I was excited to speak with Zach, who has worked as an entrepreneur in the Bay Area for his entire career beginning with building a worm farm immediately after finishing university. After a few other start-up ventures, Zach built Carbon Collective as a way to accelerate divesting in fossil fuels and promoting investing in sustainability in a way that is more transparent for users and promises investment in real climate change solutions, not just greenwashing. 
 In this episode, we will learn more about the green or Climate  investing landscape. Zach walks us through the main challenges of current investing strategies and how most ESG funding is a step in the right direction, but still needs to be realigned with realisting climate change investing goals. Zach also explains the details of his business model, how he onboards customers, what stocks he chooses, and the market opportunity of Carbon Collective. Throughout this discussion, Zach provides an insightful perspective of how to invest in climate action in a way that truly allows us to not only to divest in fossil fuels, but fuel the 20-fold investment in sustainability needed to fight climate change. 
During the second part of the talk,  Zach provides insights on fundraising for young Climate Tech entrepreneurs, and how he has managed the work-life balance of being a CEO and a dad. Finally he will share some of the books he has read that have been useful along the way. 
Exclusive content: Member's only!
When we reach 1000 subscribers we will plant 1000 trees with our partners. Help us to reach this 1st goal.
Share 1 episode with a friend.
Listen to our Spotify paylists