Founder and CEO @ Standard Carbon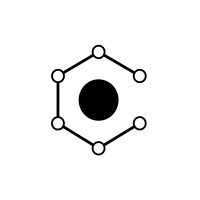 On a mission to retrofit every fossil-fuel based facility
During this new episode of our Founder Series, we are sitting down with Natan Shahar, Founder and CEO of Standard Carbon. Natan's vision is that every fossil-fuel facility can be retrofitted to become carbon neutral. He built Standard Carbon so that current CO2 emissions from any-source can be turned back into fuel with renewable energy.
I was excited to speak with Natan, whose powerful belief in the human potential has propelled him in his career. As a father of eight children, he believes that every human has tremendous capacity to innovate, create and bring value to the world. Armed with this belief, he embarked on a journey that led him to found Standard Carbon as a solution to humanity's biggest challenge. Specifically, Natan understands the importance of creating technology that is accessible to the world's poor, as only when we fight poverty, can we fight climate change.
In this episode, we will learn the ins and outs of the carbon sequestration market and process, how it works for non-scientists, and how captured GHG compares to the carbon market price. Natan also walks us through his solution to carbon sequestration, its scalability, market value, and how it compares to other solutions on the market. As a player in the GHG sequestration market, Natan offers a thorough run-through of the key challenges of the sector, and a clear explanation of the viability and significance of his solution to climate change
During the second part of the talk, Natan offers a few tips for fundraising and gaining traction for your startup. He also explains how he has managed a work life balance as the CEO of a tech startup and father of 8 children, and what advice he has for other founders.
Exclusive content: Member's only!
When we reach 1000 subscribers we will plant 1000 trees with our partners. Help us to reach this 1st goal.
Share 1 episode with a friend.
Listen to our Spotify paylists