Co-Founder and Head of Research @ Heirloom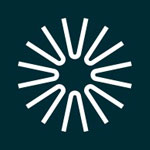 Using naturally occurring minerals for direct air capture.
During this new episode of our Founder Series, we are sitting down with Noah McQueen, Co-Founder and Head of Research at Heirloom. The DAC technology developed by Heirloom enhances a natural process called carbon mineralization, which helps minerals absorb CO2 from the ambient air in days rather than years. By combining the best of engineering and nature, Heirloom can offer the most cost-effective and scalable Direct Air Capture solution in the world.
I was very much looking forward to speaking with Noah, whose academic background in chemical engineering provided valuable insight into the Direct Air Capture landscape. Noah has long been an activist and is primarily motivated by advocacy through a social justice lens, beginning with working for several years with LGBTQ+ students in STEM. During their PhD studies, Noah concentrated on DAC technology but realized the huge gap between the science on an academic level and the need to commercialize these technologies, a realization that coincided with meeting their co-founder and starting Heirloom. 
 In this episode, Noah helps us visualize Heirloom's direct air capture process, what minerals they use, and how they plan to scale their technology to reach 1 billion tons of CO2 captured by 2035. Not only that, but Noah explains the regulatory landscape and how we need to create a sustainable global carbon market, so that we grow compliance markets to match voluntary  markets. Above all, Noah provides a detailed explanation not only of how to implement direct air capture, but also why it is critical for climate equity and justice. 
During the second part of the talk,  Noah offers a few tips for fundraising, specific for non-software companies, and how they have successfully onboarded big names like Stripe or Wise. Noah also  explains how they manage a work life balance as co-founder, and what they read, and do to take time off.
Exclusive content: Member's only!
When we reach 1000 subscribers we will plant 1000 trees with our partners. Help us to reach this 1st goal.
Share 1 episode with a friend.
Listen to our Spotify paylists