Partner and Head of Climate Investments @ Firstime VC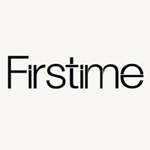 Is Israel poised to be a climate tech leader?
In today's episode, we are speaking with Itamar Weizman, Partner and Head of Climate Investments @ Firstime VC, one of the key players of the climate tech landscape in Israel. Itamar's career began in non-profit activism with Greenpeace and political campaigning, but a few years ago, he made the shift toward climate and came in to lead climate tech at Firstime VC. He now also runs a non-profit publishing company to promote sustainable thinking in Hebrew. 
I was excited to have Itamar on the show and to learn from his extensive knowledge of the climate tech ecosystem in Israel. It was particularly interesting to learn what advantages he thinks Israel brings to the table in terms of the global ecosystem, and why Israel is such a leader in foodtech,  transportation, and mobility. Above all, Itamar provided an interesting glimpse of how he arrived at leading climate tech at Firstime VC, and what his journey looked like along the way, peppered with book recommendations and the seminal studies he learned from that informed his thinking. 
In this episode, Itamar explains his drive to protect humanity from itself. In doing so, he explains how he joined Firstime VC, how he partners with founders, and how he measures impact versus greenwashing, to ensure that his fund truly contributes to climate efforts. Most importantly, he explains how he maintains his optimism on how we can solve climate change, despite the challenges, and how he avoids feeling demoralized about the challenging times ahead.
In the second part of the show, Itamar gives a run-through of what he looks for in the companies he invests in. Itamar is a self-professed podcast and book enthusiast, so he also gives an extensive list of the podcasts and books that have been useful to him in understanding the climate tech space.
Exclusive content: Member's only!
When we reach 1000 subscribers we will plant 1000 trees with our partners. Help us to reach this 1st goal.
Share 1 episode with a friend.