Founder and CEO @ Hidden Gems Beverage Company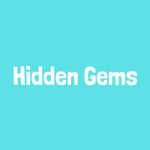 Can you drink Avocado seeds? Yes indeed!
During this new episode of our Founder Series, we are sitting down with Sheetal Bahirat, Founder and CEO at Hidden Gems Beverage Company, winner of our 6th Quarterly Pitch Competition last June. Sheetal is working to extract nutrients out of food waste to create functional products and ingredients through her company Hidden Gems. Her first product, Reveal, is an avocado seed brew containing antioxidants extracted from avocado seeds to make a beverage that is not only good for your gut, but improves the ability of avocado seeds to have a second life and break down in commercial composting.
I was very much looking forward to speaking with Sheetal, who is particularly passionate about food and how it can have such a powerful effect on us, on how we feel, how we interact with others, and how we build community. After several startup ventures, Sheetal received her Masters in Culinary Arts and Sciences where she learned the technical know-how she would need to tackle the food waste problem. After many iterations, customer reviews, and trial runs, she has brought to market a product that is not only sustainable, but that answers the question, what is an avocado seed beverage even supposed to taste like, and how do I match people's expectations?
In this episode, Sheetal walks us through the problem of food waste and how it's not just in stores; it's in your fridge, on the farm, in the restaurant, and in that food product you love. By taking us through her own founder's journey, she takes us on another journey through the food waste landscape as we answer some key questions: What is the market opportunity? What are some of the key stumbling blocks? Does regulation serve to hinder or help? Why is it critical to upcycle food waste?
During the second part of the talk, Sheetal gives tips on fundraising and how to tell your founder's story in a compelling way to get more attention. She also explains her tips for managing a work life balance and what that concept means to her. She will also explore what she reads in her free time to find value for her business in her own climate tech space.
Exclusive content: Member's only!
When we reach 1000 subscribers we will plant 1000 trees with our partners. Help us to reach this 1st goal.
Share 1 episode with a friend.