General Partner @ Theia Ventures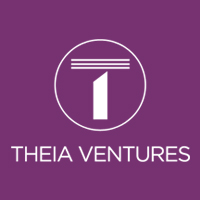 How can climate tech make a positive impact in India?
In today's episode, we are speaking with Priya Shah, General Partner @ Theia Ventures. Theia Ventures is a seed-stage climate tech fund, based in India looking at all verticals in climate tech with a specific interest in companies that are working in IP-led technology-based ventures. Theia Ventures is a very thought-driven fund and aims to be one of the early movers in the climate tech space in India, which offers Priya a good perspective into that fast-growing space.
I was thrilled to have Priya on the show and learn about her story. Priya has over 15 years of experience in the impact investing space, which began when she started the ESG working group at Bloomberg, back when the concept was often overlooked. She then worked in the impact investing space in India, including working for an off-grid solar energy startup, an experience that gave her a good look at issues of energy access in India. 
In this episode, Priya uses her considerable experience to not only explain the genesis and model of Theia Ventures, but also how it plays a bigger role in the climate tech space in India. In doing so, she offers a fascinating look at the Indian climate tech landscape, the different sectors, roadblocks, and drivers of growth. This analysis informs her discussion of impact, how India is an important piece of the climate challenge, and how she measures impact to make sure to position Theia Ventures at the forefront of India's efforts to leapfrog the US and the EU in reaching net-zero.
In the second part of the show,  Priya explains her approach to investing and what tips she has for founders. She explains what she does to manage her work-life balance, and what books she recommends for clarity in addressing the climate crisis.
Exclusive content: Member's only!
When we reach 1000 subscribers we will plant 1000 trees with our partners. Help us to reach this 1st goal.
Share 1 episode with a friend.