Managing Partner @ FullCycle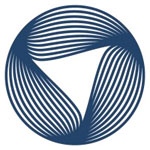 Is it too late for the VC model for climate change?
In today's episode, we are speaking with Ibrahim AlHusseini, Managing Partner @ FullCycle. FullCycle is a growth equity fund designed from the bottom up to accelerate the deployment of what they consider to be climate critical technologies. By investing in both the companies and their technologies, Ibrahim ensures that startups go from having a promising technology to being an 800 pound gorilla in their respective vertical. 
I was tremendously excited to speak to Ibrahim about his goal to accelerate capital deployment toward climate tech, a cause that is close to my heart. Ibrahim's career began with a nutraceutical company run out of his dorm room. After a few more startups, he became a tech VC, but it was only after seeing the slow degradation of the natural environment every year back home in the middle east that he decided to learn everything he could about climate change and dedicate his life and investments toward mitigating it. 
In this episode, Ibrahim gives a unique perspective of the VC landscape and why the current VC funding model does not work for the climate crisis. He lays out his argument while also giving a thorough look at investment numbers in the climate tech landscape, who the leading countries are in terms of technological innovation, where the investment gaps are in climate tech funding, and what he is doing to fix that.
In the second part of the show, Ibrahim gives us a look at the criteria he uses to base his investment decisions and how founders should pitch to him. He then covers what books recommend and how they help him achieve a work life balance. 
Exclusive content: Member's only!
When we reach 1000 subscribers we will plant 1000 trees with our partners. Help us to reach this 1st goal.
Share 1 episode with a friend.