Vice President, Head & Founder at Helen Ventures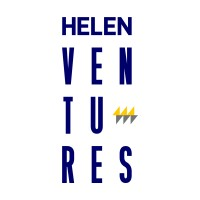 What gives the Nordic region a leg up in Climate Tech?
In today's episode, we are speaking with Terhi Johanna (TJ) Vapola, Vice President, Head & Founder at Helen Ventures. Helen Ventures is the venture arm of Helen Ltd, one of the largest energy companies in the Nordics. Helen Ventures operates at the junction of energy tech and climate tech with a specific focus on those companies building digital ecosystems to tackle energy problems.
I was thrilled to have Terhi on the show because of the seasoned perspective she provided of the climate tech landscape after a long career in the sector. Tehri has always been interested in sustainability and tech, beginning with her secondary school education, but at the time, the cleanest energy available was nuclear. Terhi's drive toward promoting climate tech was very much driven by this early understanding of energy infrastructure and a desire to improve it. After a long career at Nokia, and a successful startup, Terhi wanted to help founders learn from her mistakes and became involved with dozens of climate tech startups as an angel investor and eventually founded Helen Ventures.
In this episode, Terhi offers a deep dive into the main markets of the Nordic region and where Helen Ventures fits within them. She offers a thorough overview of the main sectors of the climate tech landscape by way of an explanation as to why the region is such a leader in energy and transportation tech. Along the way she answers a few tough questions: What do the Nordics offer that stimulate innovation? What industries are leading in the Nordics and why? Which regional traditional industries have the most potential for good solutions and founders?
In the second part of the show,  Terhi explains what criteria she uses to gauge her potential investments and their impacts on climate. In doing so, she explains what she likes to hear from the founders she ends up supporting. She also gives her two cents on how to navigate a good work-life balance with some good books.
Exclusive content: Member's only!
When we reach 1000 subscribers we will plant 1000 trees with our partners. Help us to reach this 1st goal.
Share 1 episode with a friend.