Co-founder and CEO at Voltpost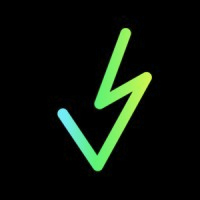 Let there be light… and equitable access to EV charging.
Meet the founder: Jeff Prosserman, Co-founder and CEO at Voltpost
During this new episode of our Founder Series, we are sitting down with Jeff Prosserman, Co-Founder and CEO of Voltpost. Voltpost aims to boost the decarbonization of mobility by retrofitting existing lamp posts into electric vehicle chargers and improving access to curbside charging for those living in cities. 
I was very much looking forward to speaking with Jeff, who had a mid-career pivot toward sustainability concurrent with the pandemic. Following initial studies in film with later work in advertising in New York, Jeff eventually ended up leading Samsung's business innovation program. During the pandemic, he pivoted toward climate and took a master's in sustainability management in Columbia where he met his co-founders and started Voltpost as a solution to improve access to sustainable mobility. 

 In this episode, Jeff explains the genesis of Voltpost and the importance it plays in solving issues of equity in mobility. Only 2% of cars today are electric, yet cars make up a significant portion of the US' GHG emissions. One of the primary adoption barriers is the lack of convenient and affordable charging in cities. In this podcast, we examine how Jeff is tackling this problem, how long it took to make the prototype, what the competition looks like, and the ins and outs of bringing the product to market.
During the second part of the talk,  Jeff explains how to fundraise and bring a software and hardware solution to market. He also gives tips on managing a work-life balance and the books that help him do so.
Exclusive content: Member's only!
When we reach 1000 subscribers we will plant 1000 trees with our partners. Help us to reach this 1st goal.
Share 1 episode with a friend.