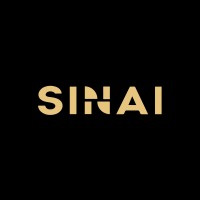 More than offsetting, it's about reducing
During this new episode of our Founder Series, we are sitting down with Maria Fujihara, Founder and CEO at SINAI. SINAI is a decarbonization and intelligence platform that helps companies in carbon-intensive sectors account for their emissions and find decarbonizing solutions. SINAI helps them replace existing operations with more sustainable solutions.
I had long been looking forward to speaking with Maria and getting a better understanding of carbon markets and her journey in creating SINAI. Maria has always been interested in nature and doing whatever possible to coexist with it, something that may have come out of being raised by two forest engineers in Brazil. Prior to founding SINAI, she worked for a non-profit in the sustainable construction sector but eventually knew she was driven to do something more and was accepted into Singularity University at the NASA Research Park, where she learned all the skills needed to found a climate tech startup.
In this episode, Maria covers the ins and outs of carbon management and clarifies that carbon offsets should only be used for a company's emissions that cannot otherwise be reduced. But what are those companies and their main emissions? Maria explains what drives most companies to reduce their foorprints and which sectors are leading the charge. In doing so she not only explains how SINAI works but what she has learned as a founder along the way. Above all, Maria gives three main tips to founders – Make sure you consider both the big picture and the small details, never give up, and follow your gut.
During the second part of the talk, Maria gives a few more specific tips for founders, specifically in her time at Y Combinator. She also gives recommendations on how to manage a good work life balance, including a few good reads that might help.
Exclusive content: Member's only!
When we reach 1000 subscribers we will plant 1000 trees with our partners. Help us to reach this 1st goal.
Share 1 episode with a friend.