Founder & Managing Partner @ Contrarian Ventures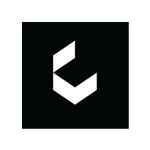 Investment contrarian, climate tech champion
Today we are speaking with Rokas Peciulaitis, Founder & Managing Partner @ Contrarian Ventures. Contrarian Ventures is a VC firm that invests across Europe and Israel and provides a hands-on approach to climate generation that puts founders first by mobilizing the resources and building the tools they need to accelerate their product market fit.
It was a joy to talk to Rokas who at the age of 26 convinced the largest utility company in the Baltic to back him in investing in a single GP, and from there Contrarian Ventures was born. The firm remains true to its name, and makes bold, audacious bets at early stages across the energy, mobility, building, industry and carbon removal sectors. Rokas' maverick approach to investment in the climate tech sector truly offered some fascinating insights into the carbon removal space, the role of regulation in carbon markets, and the way forward for climate tech.
In the second part of the show, Rokas offers more than just your average google search worth of advice on how he likes to get people's attention when he is making them an offer. He also provides some interesting reads that can give you a new perspective on human society.
Exclusive content: Member's only!
When we reach 1000 subscribers we will plant 1000 trees with our partners. Help us to reach this 1st goal.
Share 1 episode with a friend.