Founder Partner @ Better Ventures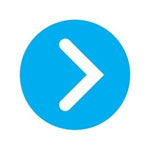 "You can indeed make money and do good for a better world"
Today we are speaking with Wes Selke, Founder Partner @ Better Ventures. Better Ventures is an Oakland-based, early-stage venture firm that backs mission-driven founders that are leveraging emerging technologies and break-through science to solve big problems in the world from climate to health to economic opportunity. 
It was a pleasure to talk to Wes who has been investing in mission-driven startups for over a decade. Over the course of his career, he has gained particular insight into synbio and how it will play a crucial role in decarbonizing our industries. He gives us a deep dive into how economic growth is compatible with sustainability and reducing global emissions, and what role synbio can play.
In the second part of the show, Wes clues us into what framework he uses to assess the "je ne sais quoi" of the founders he invests in.  He also provides his tips on what he does to really keep a clear mind and work-life balance.
Exclusive content: Member's only!
When we reach 1000 subscribers we will plant 1000 trees with our partners. Help us to reach this 1st goal.
Share 1 episode with a friend.