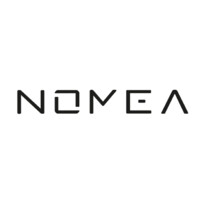 Energizing the global battery market.
Today we are speaking with Nadav Steinmetz, Founder & CEO @ Nomea. Nomea is a UK-based, climate tech fund that invests in transformative technologies that advance the transition to net-zero emissions. They particularly focus on startups within the UK, Europe, and Israel and invest in both early and late-stage companies helping them grow into highly profitable and successful enterprises.
It was fascinating to talk to Nadav. He's Franco-Israeli yet spent much of his career in the US and UK, and first considered impact when he founded an NGO as a student. Two years ago, he left the financial sector to found Nomea and truly focus on climate tech on the premise that it was the sector that would provide the most impact.
In founding Nomea, Nadav became an expert in battery technologies. He takes us on a journey across the global battery market in an attempt to understand what are its main drivers, what it would take for Europe to catch up to the Asian Market and how batteries can become more sustainable amidst this electrification revolution. In doing so, we learn more about Nomea and their founding premise, what type of investments they make, what they are excited about and how you can get involved.
In the second part of the show, Nadav explains two tips for founders who are fundraising. He also gives a controversial opinion on why work-life balance is overrated.
Exclusive content: Member's only!
When we reach 1000 subscribers we will plant 1000 trees with our partners. Help us to reach this 1st goal.
Share 1 episode with a friend.