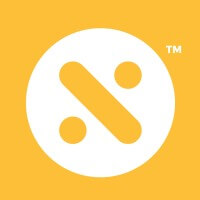 Keeping your food carbon neutral is possible.
During this new episode of our Founder Series, we are sitting down with Marcus Lovell Smith, CEO of Neutral. Neutral is the first pure carbon-neutral food company in the US and works directly with dairy farmers and beef ranchers to mitigate their climate impact and deliver carbon-neutral food products to consumers in more than 2000 locations. 
It was utterly fascinating to converse with Marcus and learn the ins and outs of the dairy industry and how Neutral is tackling the  emissions of a notoriously difficult sector to decarbonize. Marcus first got involved in the sector when he came to the US twenty years ago to run a family dairy farm. He has since worked with the best at Alphabet, Breakthrough Energy Ventures, and the Harvard Entrepreneurship program, in a variety of leadership roles. With his love for the countryside and farm life, he naturally found his way back by combining his business acumen, passion for climate change, and love of the country through his work at Neutral. 
As 93% of Americans have dairy milk in their refrigerators, it's imperative that the sector's emissions are tackled head-on immediately. And Marcus is doing just that with Neutral. During the episode, we got to ask him, where do the main dairy industry emissions come from? How does he go about decarbonizing the industry? How does he get farmers on board? And what are the future market opportunities for companies in this space?
In the second part of the show, Marcus explains how he got celebrity investors such as Lebron James, and Mark Cuban to embrace his vision and invest in the company. He will also share how he has sold his story, and how he keeps the smile on his face despite the workload.
Exclusive content: Member's only!
When we reach 1000 subscribers we will plant 1000 trees with our partners. Help us to reach this 1st goal.
Share 1 episode with a friend.