Founder and CEO @ Satellite Vu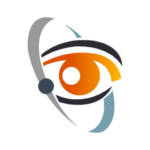 "Real time" space imagery for better climate decision
During this new episode of our Founder series, we are sitting down with Anthony Baker, Founder and CEO @ Satellite Vu. Since 2016, this satellite startup based out of London has been building the next generation of Earth observation Infrared sensors that monitor the temperature of any structure on the planet in near real-time. Satellite Vu will be using this data to determine valuable insights into economic activity, energy efficiency, and carbon footprints that will enable better business decisions.
I was excited to speak with Anthony, a "space geek" with more than 20 years in the global aerospace industry who dropped his comfortable paycheck to build a satellite company from scratch that helps make better decisions for fighting climate change. In this episode we will learn more about his journey and the experiences that led him to start Satellite Vu. Together we will cover the numerous initial challenges of building a private observation satellite company and a new generation of infrared sensors. Anthony will share what they learned from those early days, and how without even having a satellite in space,they raised millions from investors by showing initial imagery their sensors gathered in special planes over London. Then, we go deeper into the potential that data collected from space can have for the public & private sector in fighting the climate crisis. Finally, Anthony will share the next steps necessary in achieving their vision and how you can get involved.
During the second part of the talk, Anthony will give his secret sauce for early-stage founders looking to fundraise by relating his own long and bumpy journey with Satellite Vu. Finally, he will share his own work-life balance tips for busy founders.
Exclusive content: Member's only!
When we reach 1000 subscribers we will plant 1000 trees with our partners. Help us to reach this 1st goal.
Share 1 episode with a friend.
Listen to our Spotify paylists