Starting Q2 of 2023, we have compiled a full list of climate tech conferences, forums, and summits for founders and investors alike. These events offer founders, investors, and industry experts valuable opportunities to network, share, and innovate together. Not only that, they are a great way to stay abreast of the newest tech innovations and news in the sector. Some of these may well worth be traveling for and may have fast-approaching registration deadlines, so make sure to check them out before they close. This list is part of our initiative to give light on some exciting resources and opportunities happening in the climate tech ecosystem.
Of course, if there are any that we missed, please let us know! We are always seeking to improve our content and make it more valuable for our members. All of these events can also be found on our weekly curated list of events for members.
The aim of ENVIRONFORUM2023 is to be a premier international forum to highlighting the novel developments, to share new ideas, research results and development experiences and providing networking opportunities with the peers to help establish connections for early career scientists to meet a diverse mix of researchers, decision makers to strengthen existing connections and forge new ones.
The MIT Energy Conference is the largest student-led energy & climate conference in the US. Each year, we gather hundreds of industry professionals, investors, scholars and policymakers to present, learn and discuss pressing challenges and opportunities that redefines the future of the energy and climate sectors.
Back for its second year, the US Climate Action Summit unites key leaders in business, politics and advocacy to drive US climate momentum during Earth Week. We're hosting an intimate yet innovative program that favours participation, progress and accountability.
The annual Energy Tech Summit is hosting top global energy and mobility investors, entrepreneurs, and government leaders to explore the latest developments in energy and mobility convergence theme, debated by global industry leaders across 9 conference tracks.
Impact Investing World Forum is one of the leading global impact investment communities / events, based in London UK Europe. It is focused on esg, sustainable, social investments.
CTW brings knowledge, insight and experience together to fuel innovation and foster connections to change how we do things. It will attract entrepreneurs, founders, corporate leaders, investors, media, government, academia, influencers and international peers.
Vancouver, BC, Canada – Virtual
 SustainabilityCon provides a forum to drive open-source innovation in energy efficiency and interoperability and clean development practices within industries ranging from manufacturing to agriculture and beyond through collaboration and learning within the community.
In partnership with UNEP FI, Climate Action hosts the Sustainable Investment Forum's Europe to increase momentum towards a sustainable, equitable and net zero global economy.
We're bringing Sustainability and Climate Tech to the forefront of our flagship European event, where a trillion dollar opportunity presents itself. Hear from and meet with the biggest names in the world that have made the steps to improve the way we build and make a difference in decarbonising the Built World. 
Join the ClimateTech event that brings together 
impact-driven founders and investors
from across Europe, and beyond and hear from some of the brightest minds in Food & Climate Tech. 
The CLIMATE TRANSFORMATION Summit is the first 100% online conference that brings diverse experts, scientists and decision-makers from the field of business climate transformation together in interactive panels, workshops and a best practice exhibition.
Join Food4Future and acquire cutting-edge technology, innovative products, and solutions that will help you boost your business. Redefine your business strategy and become the leader. Bilbao FoodTech World Summit is the leading congress to discover the key to food technology through an agenda for each professional profile
The two-day, in-person summit will bring together global pioneers of engineered and nature-based carbon removal, storage and utlilization solutions, offering unbound opportunites to forge cross-industry partnerships and accelerate your business goals. 
ChangeNOW 2023 is a three-day summit that brings together the most innovative solutions and impactful changemakers tackling our planet's biggest challenges, to take action, together. ChangeNOW builds bridges between the entrepreneurs, business leaders and policy-makers to accelerate change.
The Lisbon Energy Summit is set to be Europe's largest annual gathering focusing on balancing energy security and achieving net zero ambitions, the decarbonisation of existing energy systems and investing in new renewable energy sources.  
We bring together international and domestic technology leaders, companies, institutions, policy makers, scientists and other stakeholders from the sustainable development sector.
This is how we grow green. A pioneering extended festival concept welcomes visitors from all over the world on-site, digitally, and online 365 days a year with acclaimed speakers, top exhibitors and a star-studded gala awards ceremony. We create an inspiring space for people, ideas, innovations, companies and organisations that change the world for the better.
VivaTech is Europe's biggest startup and tech event  and accelerates innovation by connecting startups, tech leaders, major corporations and investors responding to our world's biggest challenges.
London Tech Week provides the tech eco-system with a platform to come together to drive change. Our mission is to build a better, more inclusive, digital world by gathering the world's most inspirational founders, global leaders, senior investors and rising stars to collaborate and discuss the vital role of technology on society.
World Agri-Tech's dedicated event to South America returns to São Paulo on June 20-21 to spotlight the vast potential the region has to offer in scaling innovation and in driving the global transition to sustainable and climate-smart farming practices.
Reset Connect London is the UK's leading sustainability and net-zero event for business, investors and innovators. Offering present & future net-zero business solutions and the financing to implement them. We bridge the gap between sustainability change-makers, business leaders, government and funding and are proud to be a flagship event of London Climate Action Week.
Klosters Platz, Graubünden, Switzerland
The Klosters Forum is a neutral and solution-oriented platform, which brings together disruptive and inspirational minds to tackle some of the world's most pressing environmental challenges. We provide a platform for conversations and collaborations between actors who can, together, develop and fund solutions. For 2022/2023 The Klosters Forum will focus on the Future of the Built Environment; the places in which we live, work and play.
LOOKING FORWARD INTO Q3...
The AI for Good Global Summit is the leading action-oriented United Nations platform promoting AI to advance health, climate, gender, inclusive prosperity, sustainable infrastructure, and other global development priorities. The goal of this global event is to identify practical applications of AI to accelerate progress towards the UN SDGs and connect AI innovators with public and private-sector decision-makers to help scale AI solutions globally.
Discover our weekly climate tech events curated list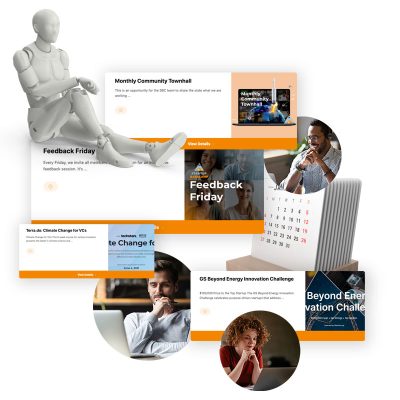 There are a lot more events to choose from
The above list is a comprehensive list of climate tech events/forums/and conferences. But there are many more webinars, talks, and courses out there! Every week we update our curated calendar of events and accelerator deadlines exclusively for members. Get matched with the best climate tech investors
We help founders connect with the best investors
Get weekly events straight to your inbox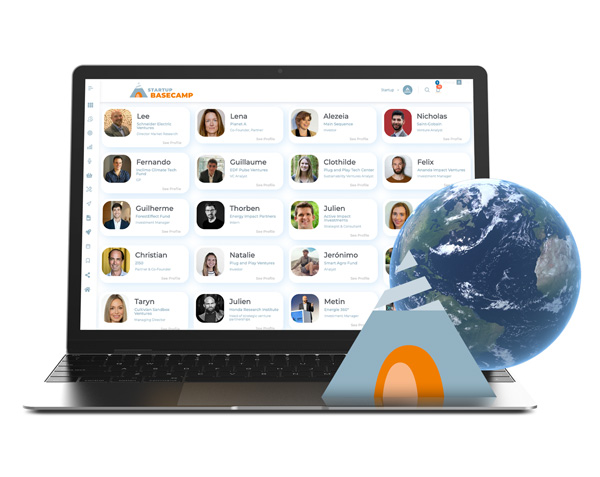 Subscribe to our weekly
ecosystem newsletter