More than ever the world is changing at the speed of light, and staying up to date on new trends and best practices defining the new opportunities of tomorrow is crucial for founders.
After 7+ years of living in Silicon Valley,  I decided to put together a list of the best Silicon Valley podcasts that I believe founders around the world will benefit from.
You will find in our non-exhaustive list* expert speakers' views (sometimes a bit extreme and controversial) on the trends shaping the ecosystem and on the future of tech. You will also find brilliant advice and the best practices to raise funding and accelerate your business. What matters today will define tomorrow's opportunities.
*Do not hesitate to recommend other brilliant podcasts to complete this list for the community.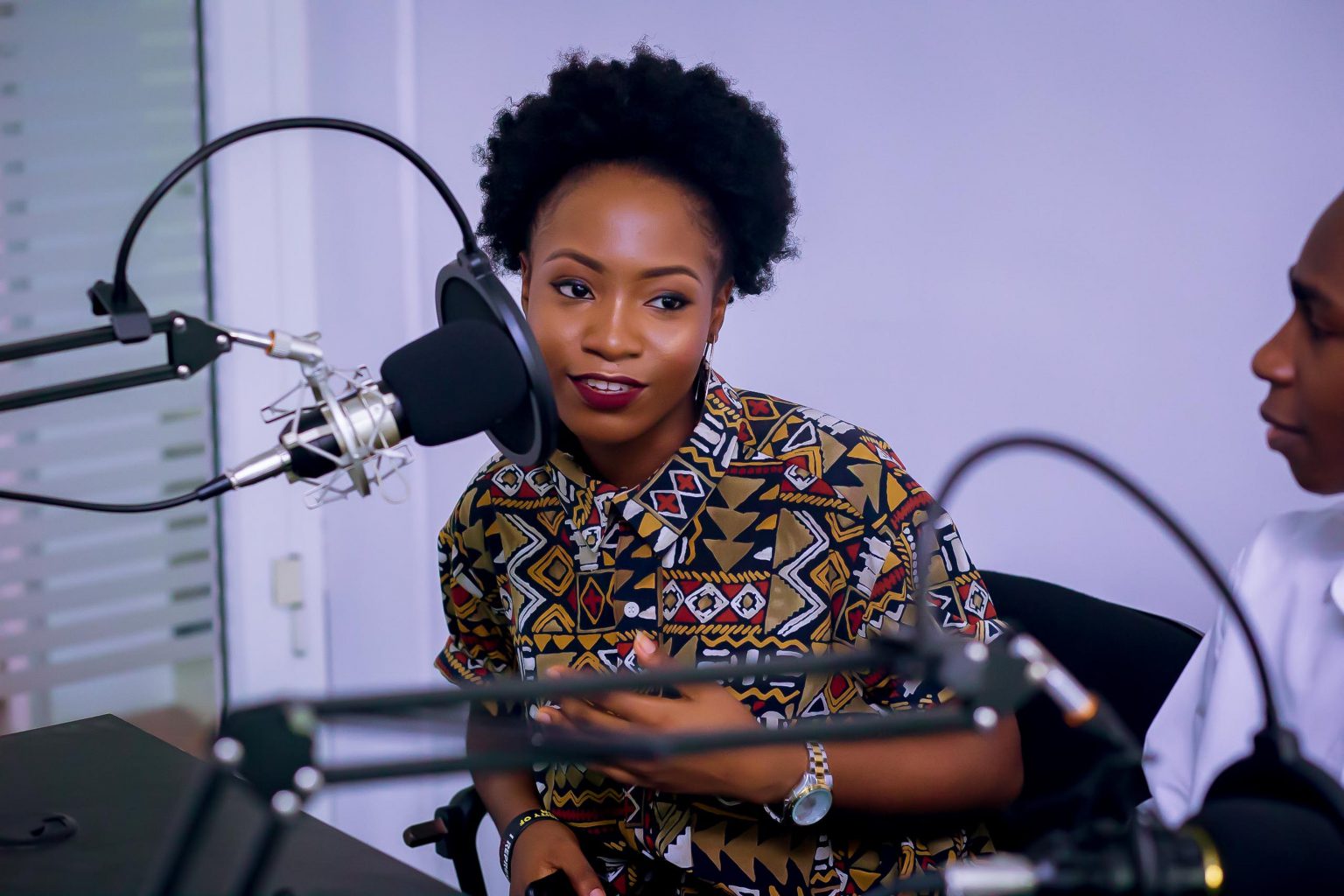 This list is one of our initiatives to bring Silicon Valley to you!
Together, we are dedicated to providing you with many opportunities so you can make the difference! We want to help you increase your odds of success in launching impactful startups that can solve the problems of today and create the jobs of tomorrow. 
We hope you take advantage of this powerful knowledge and enjoy it as much as we do.
[rd_cf7 bg_color="rgba(147,178,194,0.17)" id="16955″]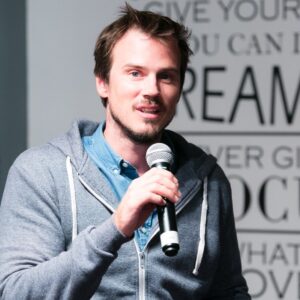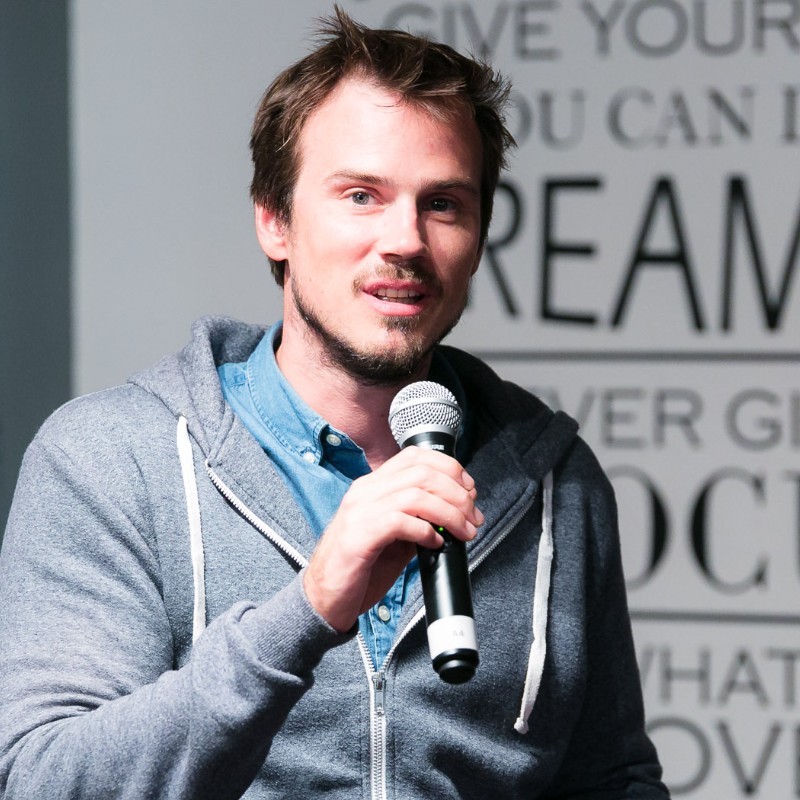 Guillaume de Dorlodot,
Startup Basecamp Co-Founder.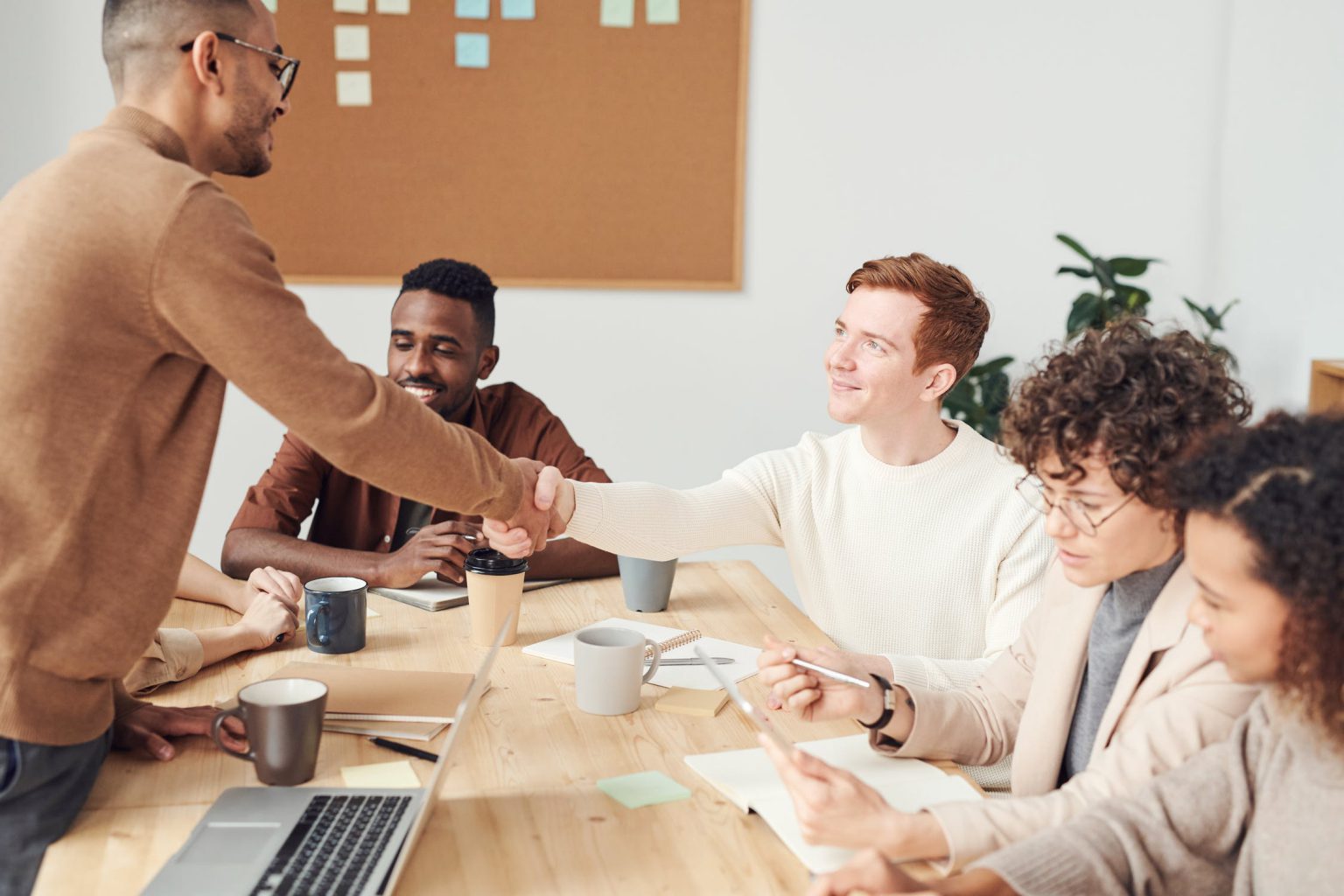 STARTUPS, FUNDRAISING, AND TECH
1. Venture Stories
Hosted by: Village Global. Village Global is an early-stage venture capital firm backed by some of the world's most successful entrepreneurs. Village is not a traditional VC. From how they invest in startups to how they help founders – they operate as a network. When you raise money from Village, you're not just getting money. You're getting connected capital. You're joining a network of the world's most successful founders, including: Diane Greene, Bill Gates, Jeff Bezos, Reid Hoffman, Mark Zuckerberg, and Sara Blakely.
Topics include: Tech and VCs. Venture Stories by Village Global takes you inside the world of venture capital and technology featuring enlightening interviews with entrepreneurs, investors and tech industry leaders.
Public contact info:
Village Global
@villageglobal
2. YCombinator
Hosted by: YCombinator. Y Combinator provides seed funding for startups. Seed funding is the earliest stage of venture funding. It pays your expenses while you're getting started.
Some companies may need no more than seed funding. Others will go through several rounds. There is no right answer; how much funding you need depends on the kind of company you start.
Topics include: Startups, Tech. "We talk with people who are shaping the future. A show about technology in business, research, and art."
Public contact info:
@ycombinator
/ycombinator
3. Steve Blank Podcast
Hosted by: Steve Blank, eight-time entrepreneur and now a business school professor at Stanford, Columbia and Berkeley, shares his hard-won wisdom as he pioneers entrepreneurship as a management science, combining Customer Development, Business Model Design and Agile Development.
Topics include: Startups, growth and development. "Startups are simply not small versions of large companies! Startups are actually temporary organizations designed to search for a scalable and repeatable business model."
Public contact info:
Steve Blank
@sgblank
4. The Twenty Minute VC
Hosted by: Harry Stebbings. Founder and Host of TheTwentyMinuteVC, where he interviews today's most successful and inspiring venture capitalists, delving inside the funding game all in an easily digestible twenty minutes.
Topics include: Venture Capital, startup funding, pitching. Discover how you can attain funding for your business by listening to what the most prominent investors are directly looking for in startups, providing easily actionable tips and tricks that can be put in place to increase your chances of getting funded.
Public contact info:
@HarryStebbings
Harry Stebbings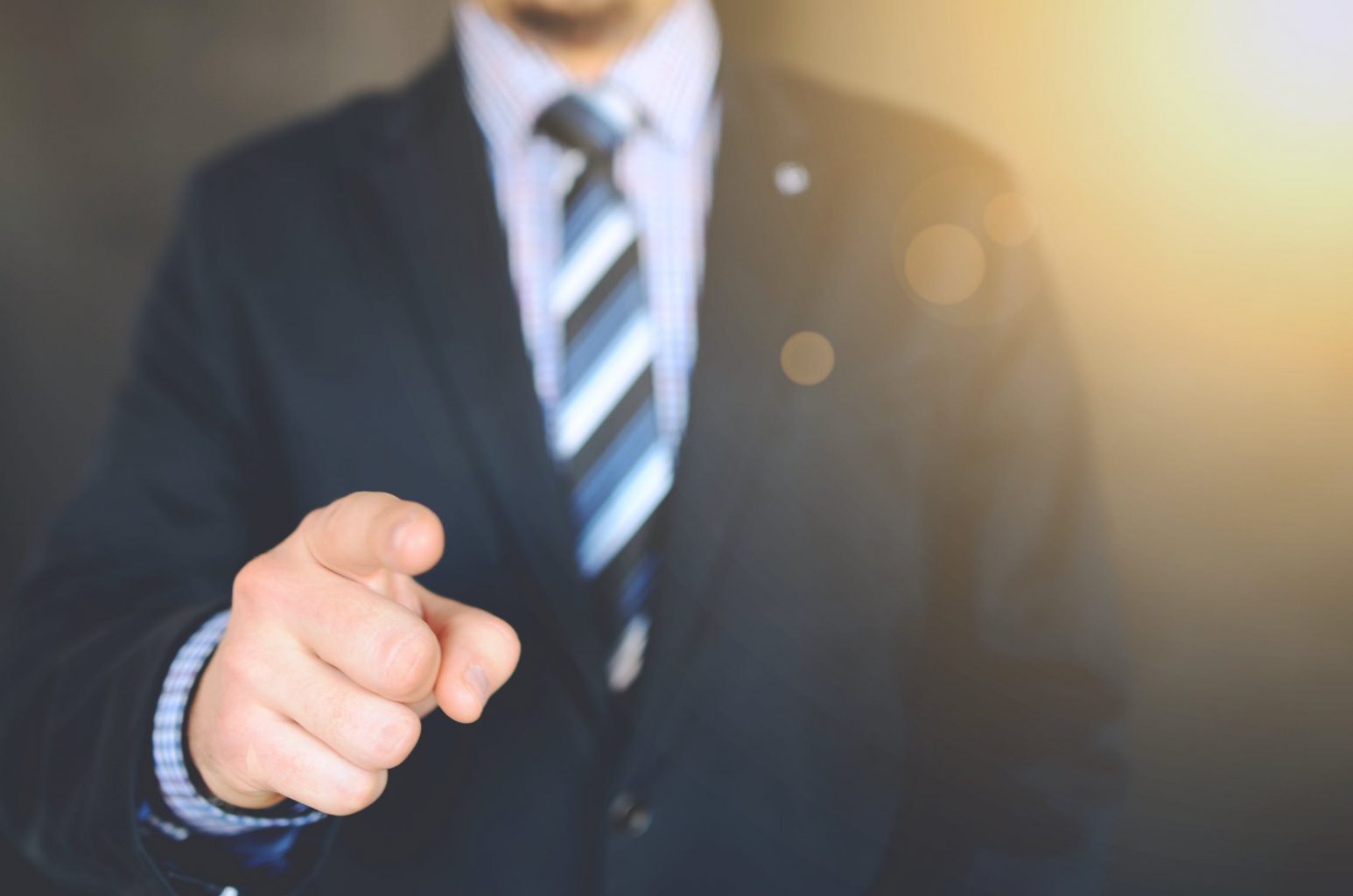 5. Masters of Scale with Reid Hoffman
Hosted by: Reid Hoffman. LinkedIn cofounder, Greylock partner and legendary Silicon Valley investor — proves an unconventional theory about how businesses scale, while his guests share the story of how they built their company. Reid and guests talk entrepreneurship, leadership, strategy, management, and fundraising.
Topics include: Startups, executive and entrepreneur's wisdom advice. The best startup advice from Silicon Valley & beyond. Iconic CEOs — from Nike to Netflix, Starbucks to Slack — share the stories & strategies that helped them grow from startups into global brands.
Public contact info:
Reid Hoffman
@reidhoffman
6. Communication Snacks: Tips for a Successful Professional Life
Hosted by: Silicon Valley communication gurus Marc and Blythe Musteric. Blythe has dedicated the last 15 years to perfecting the art of professional communication. She has logged over 10,000 hours coaching individuals and leading workshops and seminars on professional communication at some of Silicon Valley's most famous companies. Marc has coached CEOs, CFOs, Senior VPs, and other senior managers at major technology firms throughout Silicon Valley, including Fortune 500 and Global 500 companies. He developed Ovient's 5-step presentation development framework, co-authored The Accent Diet: A Daily Program for Improving Your American English Pronunciation, and wrote or co-wrote numerous Ovient courses on professional communication.
Topics include: Communication skills, executive and entrepreneur's wisdom advice, startups, growth, funding. From interpersonal communication to presentations and public speaking to grammar, effective communication can be challenging. The tips you need to lead a more successful life.
Public contact info:
Blythe Musteric
7 & 8.  This Week in Startups, Angel: The Podcast
Hosted by: Jason Calacanis. Technology entrepreneur and angel investor.
Topics include: Entrepreneurship, business strategies. Jason Calacanis and a rotating group of guest experts bring you this weekly take on the best, worst, most outrageous and interesting stories from the world of entrepreneurship. Calacanis, a podcasting pioneer, gives you an insider's look at what's happening in the tech industry with his trademark blunt style and good humor. Looking to start your own company? Need strategies for improving your business of motivating your team? Just want to catch up on what's happening in Silicon Valley and beyond? Your journey begins here. 
Angel: The Podcast: Jason Calacanis interviews world-class angels & VCs about their investment strategies while pulling back the curtain on how early-stage startups get funded.
Public contact info:
Jason Calacanis
@jason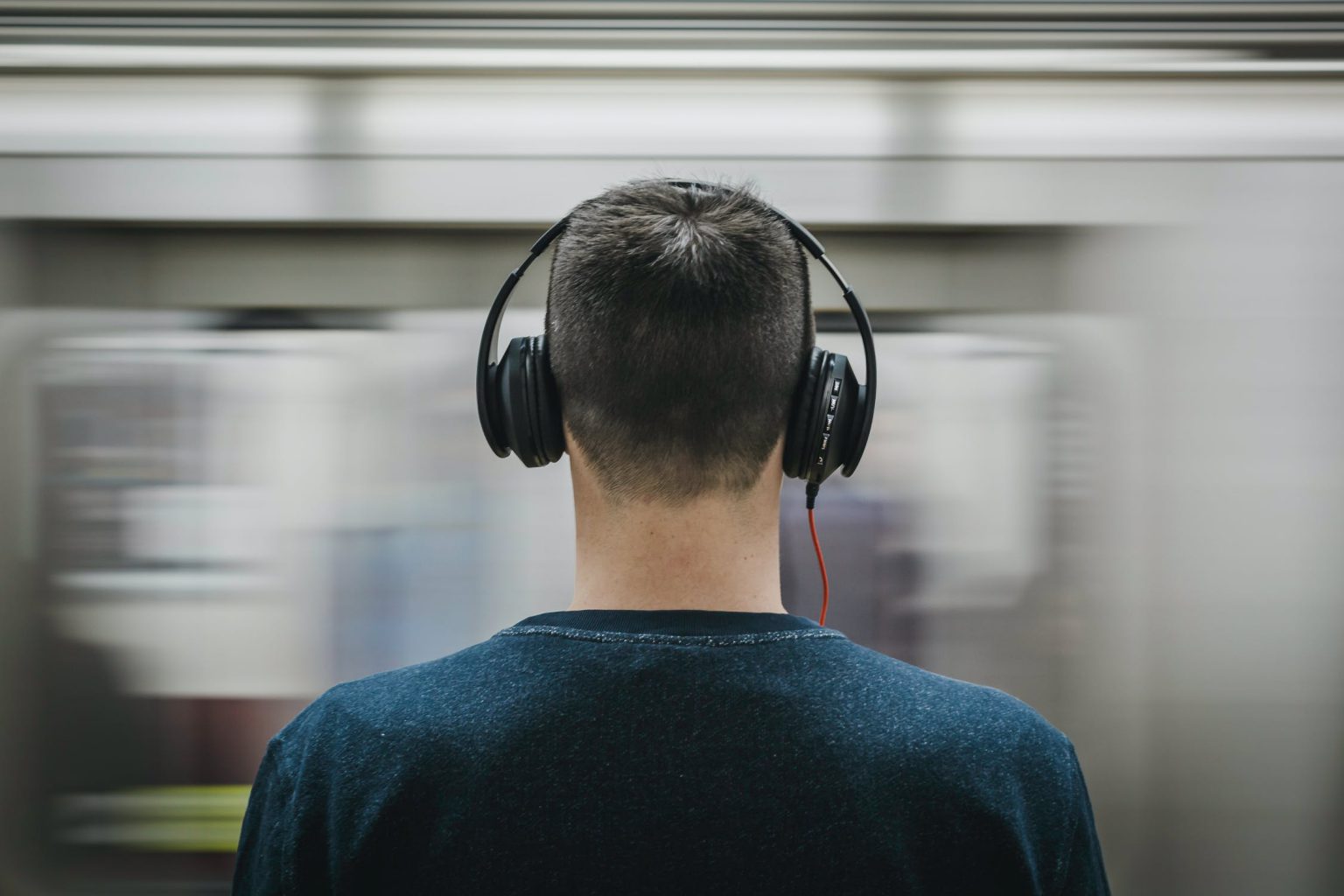 9. The Silicon Valley Podcast
Hosted by: Shawn Flynn. Shawn spent much of his adult life working overseas and in China where he founded a profitable education company before moving to Silicon Valley. He now regularly works with incubators, accelerators, angel groups, VC's, local governments, and institutions to promote economic growth. He is passionate about building a bridge between Silicon Valley and the rest of the world.
Topics include: Startups, giants, and tech. An in-depth look into the workings of companies based in Silicon Valley. It delves into up-and-coming startups, established giants and the views of people who are making a mark in the technology scene in Silicon Valley.
Public contact info:
Shawn Flynn
@shawnflynnsv
10. Sand Hill Road
Hosted by: NBC Bay Area business and technology reporter and host of Press Scott McGrew. Scott was the first journalist to reveal the crimes behind the death of a South Bay Marine in Afghanistan and the only reporter in the world allowed to fly F-16 combat air patrol as part of Operation Enduring Freedom following 9/11.
Topics include: Interviews with VCs, Startups, and innovators in SV, tech trends. Insightful interviews from the heart of Silicon Valley with the VCs, start-ups and innovators behind the trending technologies of tomorrow.
Public contact info:
@scottmcgrew
Scott McGrew
11. Something Ventured – Silicon Valley Podcast
Hosted by: Kent Lindstrom. He is one of Silicon Valley's top experts in early stage enterprise development, management and growth. Kent is a four-time serial entrepreneur, who helped pioneer the field of social networking, and has raised capital from and operated companies for venture firms like Benchmark, Kleiner Perkins and Andreessen Horowitz.
Topics include: Startups, Women in Silicon Valley, Tech trends, and Silicon Valley politics. Named one of the "Best Business Podcasts" in 2018 by Fortune — Silicon Valley insider Kent Lindstrom explores the reality behind the Silicon Valley headlines as he sits down with the people who are changing the way we view the world online…. and beyond.
Public contact info:
Kent Lindstrom
@kentlind
12. Tough Things First
Hosted by: Ray Zinn. Raymond D. "Ray" Zinn is an inventor, entrepreneur, and the longest serving CEO of a publicly traded company in Silicon Valley.
Topics include: Executive and entrepreneur's wisdom advice.
Public contact info:
@Ray_Zinn_
Ray Zinn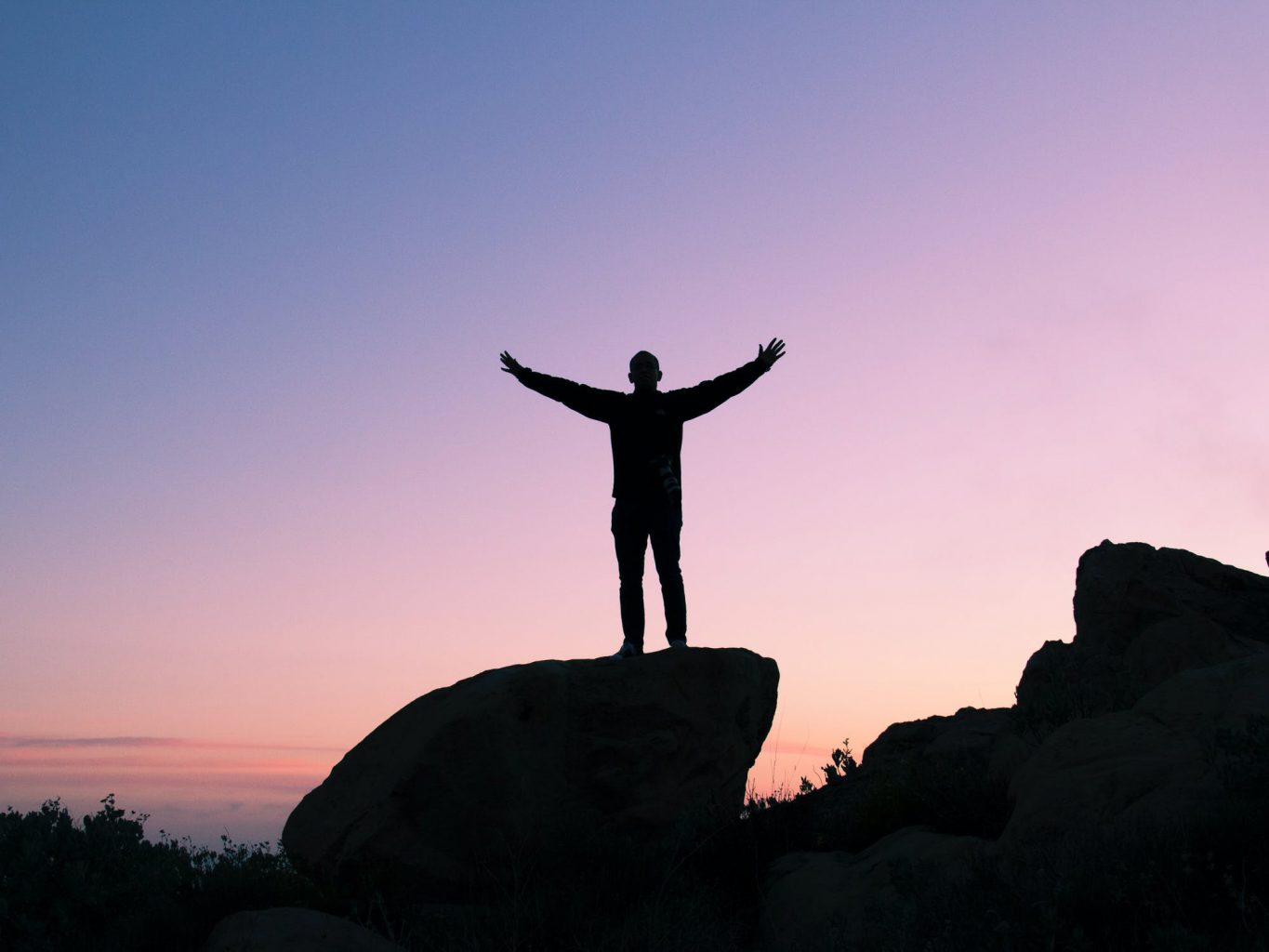 13. Starting Greatness
Hosted by: Mike Maples Jr. Partner at Floodgate.  He has been on the Forbes Midas List since 2010 and was also named one of "8 Rising Stars" by FORTUNE Magazine. Some of Mike's investments include Twitter, Twitch.tv, ngmoco, Weebly, Chegg, Bazaarvoice, Spiceworks, Okta, and Demandforce.
Topics include: Executive and entrepreneur's wisdom advice. Lessons from the startup super performers—BEFORE they were successful—featuring interviews with some of Silicon Valley's most legendary entrepreneurs and thought leaders, including Netscape co-founder Marc Andreessen, LinkedIn founder Reid Hoffman, Nextdoor co-founder Sarah Leary, Instagram founders Kevin Systrom and Mike Kreiger, and more.
Public contact info:
Mike Maples Jr.
@m2jr
14. Startup Straight Talk
Hosted by: Atrium. Atrium is a services and technology company providing startups with expertise and support to grow and scale. They've designed our Startup Concierge services to cover the most common startup needs so that you can receive premium resources, expertise, and coaching at an affordable price.
Topics include: Executive and entrepreneur's wisdom advice. This podcast is a collection of our most popular blogs designed to provide advice from founders, for founders. You'll hear startup advice, war stories, and best practices to help you navigate the world of entrepreneurship.
Public contact info:
@atrium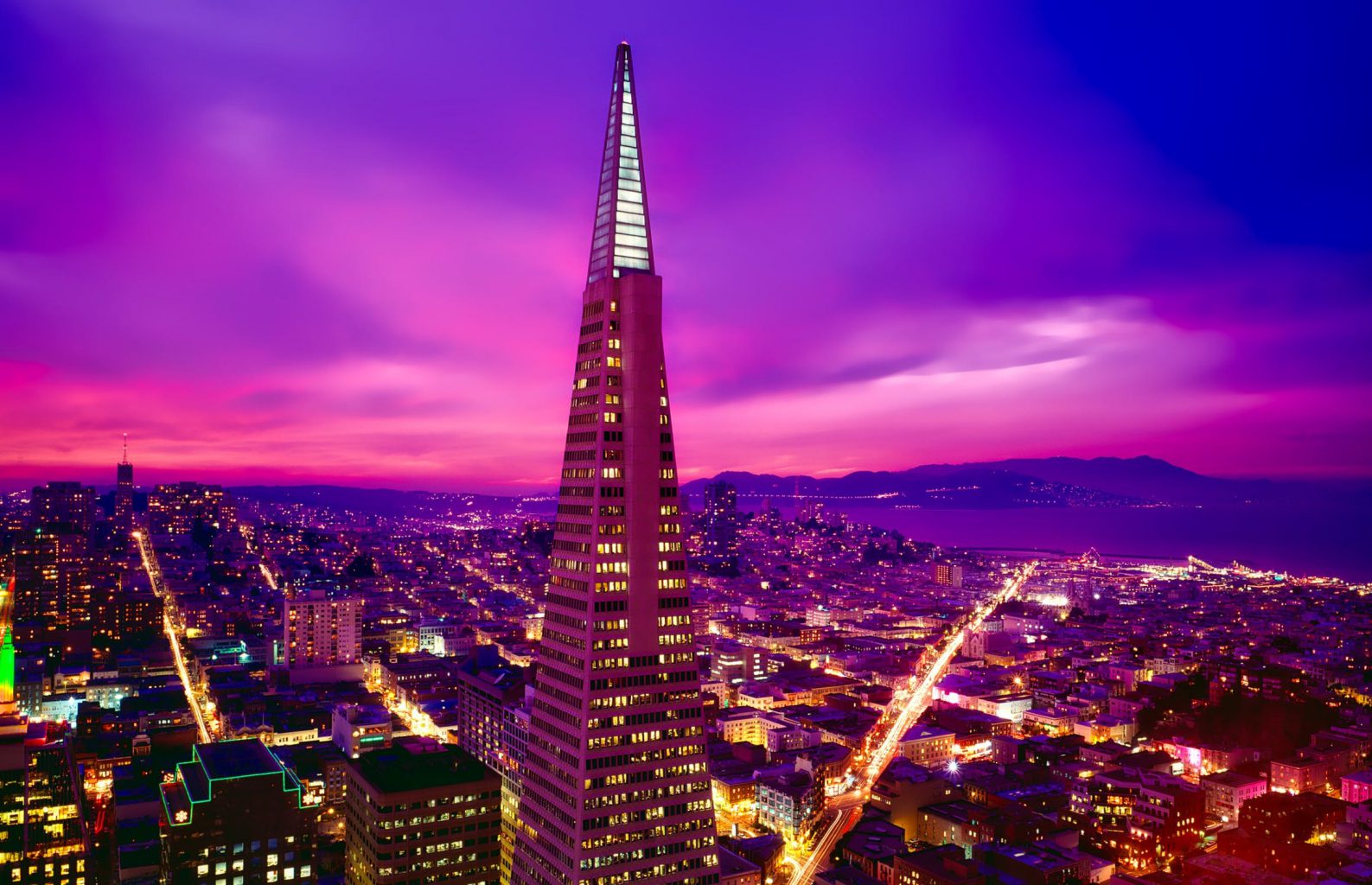 THE FUTURE OF SV
15. The a16z Podcast
Hosted by: Andreessen Horowitz. Founded in 2009 by Marc Andreessen and Ben Horowitz, Andreessen Horowitz (known as "a16z") is a venture capital firm in Silicon Valley, California that backs bold entrepreneurs building the future through technology. We are stage agnostic: They invest in seed to late-stage technology companies, across the consumer, enterprise, bio/healthcare, crypto, and fintech spaces.
a16z is defined by respect for the entrepreneur and the entrepreneurial company building process; they know what it's like to be in the founder's shoes. The firm is led by general partners, many of whom are former founders/operators, CEOs, or CTOs of successful technology companies, and who have domain expertise ranging from biology to crypto to distributed systems to security to marketplaces to financial services.
Topics include: Tech and news. The a16z Podcast discusses tech and culture trends, news, and the future — especially as 'software eats the world'. It features industry experts, business leaders, and other interesting thinkers and voices from around the world. Multiple episodes are released every week.
Public contact info:
@a16z
16. The Great Reset: How Reid Hoffman & James Currier See the Path Ahead for Founders
Hosted by: Reid Hoffman & James Currier discuss the path ahead for Founders in a post-COVID world. What you need to learn and unlearn to get your company through a crisis, frameworks for the tough decisions Founders are facing today and the way they see the world changing forever – opening new opportunities for savvy founders. Reid is the co-Founder and was the executive chairman of LinkedIn, and is now a partner at Greylock.
Topics include: The future of SV, decision making, and tech.
Public contact info:
Reid Hoffman
@reidhoffman
James Currier
@jamescurier
17. The Silicon Valley Insider Show with Keith Koo
Hosted by: Keith Koo. Business and technology executive with over two decades of experience in Banking, IT, Corporate Development, and Finance. Expert in driving strategic initiatives, negotiations, and leading highly critical and complex projects while successfully navigating through differing agendas, personalities, geographies and cultures.
Topics include: Innovation and disruption.
Public contact info:
Keith Koo – 柯凱澤
@SVI_Keith
18. Tales of Silicon Valley, Danny in the Valley
Hosted by: Danny Fortson. Danny has been the West Coast correspondent for The Sunday Times since the beginning of 2017, covering all things technology and Silicon Valley.
Topics include: The future of SV, tech and society.
Public contact info:
Danny Fortson
@dannyfortson
19. Equity
Hosted by: TechCrunch reporter Kate Clark and Crunchbase News Editor-in-Chief Alex Wilhelm team up with Connie Loizos, Danny Crichton, and the most notable VCs in the industry to analyze who's raising, who's selling out and who's going public.
Topics include: The future of SV.
Public contact info:
@alex
Alex Wilhelm
@DannyCrichton
Danny Crichton
20. Tech Tent
Hosted by: BBC and BBC World Service.
Topics include: The future of SV, how the technology business is transforming the way we live and work. How the technology business is transforming the way we live and work.
Public contact info:
@playerfm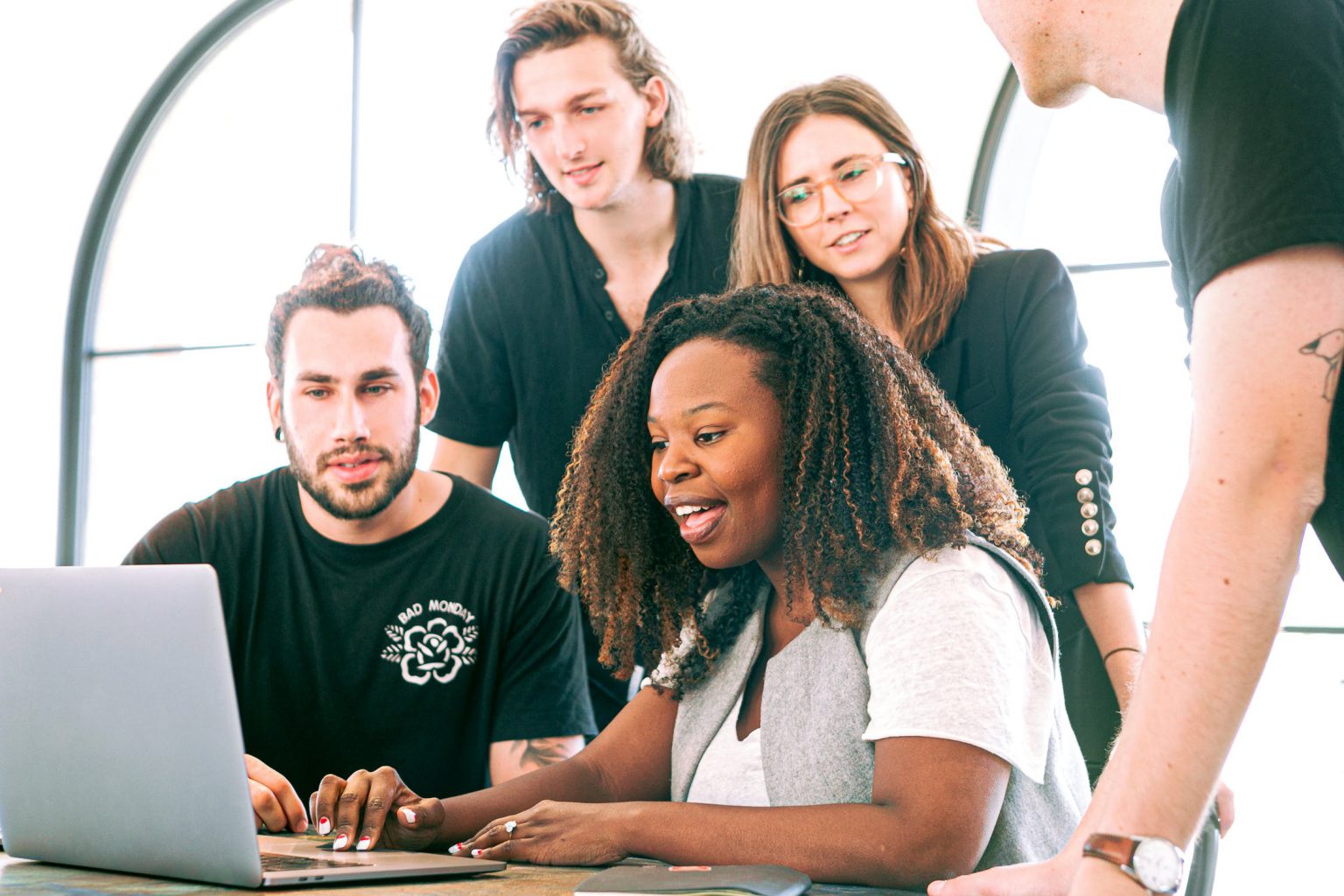 COMMUNITY/SOCIAL
21. The Sam & Serg Show (WhatUp Silicon Valley)
Topics include: News, sports, and networking opportunities and events.
Hosted by: Sam Kabert & Sergio Oliveri.  Sam and Serg are products of silicon valley – born for the hustle, together they founded the WhatUp podcast in 2017 for people like them – business-minded professionals, sports enthusiasts, and the cool kids of the south bay.
Sam and Sergio met networking around Silicon Valley (basically, a story of networking gone very, very right). In January 2017, they launched a podcast. Sam was excited. Sergio was not. Fast forward a year and a rebrand later (everyone's excited now!), and what was a weekly South Bay news show is now a podcast network.
Public contact info:
@sergiooliveri
@whatupsv
22. This is Your Life in Silicon Valley
Topics include: Startups, dating through tech, SV housing crisis.
Hosted by: Jascha Kaykas-Wolff and Sunil Rajaraman. They started the podcast after a series of blog posts that Sunil wrote for The Bold Italic went viral. The goal of the podcast is to cover issues at the intersection of technology and culture – sharing a different perspective of life in the Bay Area. Their guests include entrepreneurs like Sam Lessin, journalists like Kara Swisher and Mike Isaac, politicians like Mayor Libby Schaaf and local business owners like David White of Flour + Water.
Public contact info:
@subes01
Sunil Rajaraman
@Kaykas
Jascha Kaykas-Wolff
23. Recode Decode
Hosted by: Kara Swisher, Silicon Valley's most revered journalist, hosts candid interviews with tech execs, politicians, celebrities and more about their big ideas and how they're changing our world.
Topics include: Tech and news.
Public contact info:
Kara Swisher
@karaswisher
INTERNATIONAL
24. Silicon Carne
Hosted by: Carlos Diaz 'El Gringo.' Serial Entrepreneur based in SF now General Partner and Startup Therapist at The Refiners
Topics include: The future of SV, tech, and startups. Silicon Carne is the new show hosted by Carlos Diaz 'El Gringo' which decodes the news of Silicon Valley and Tech.
Public contact info:
@carlosdiaz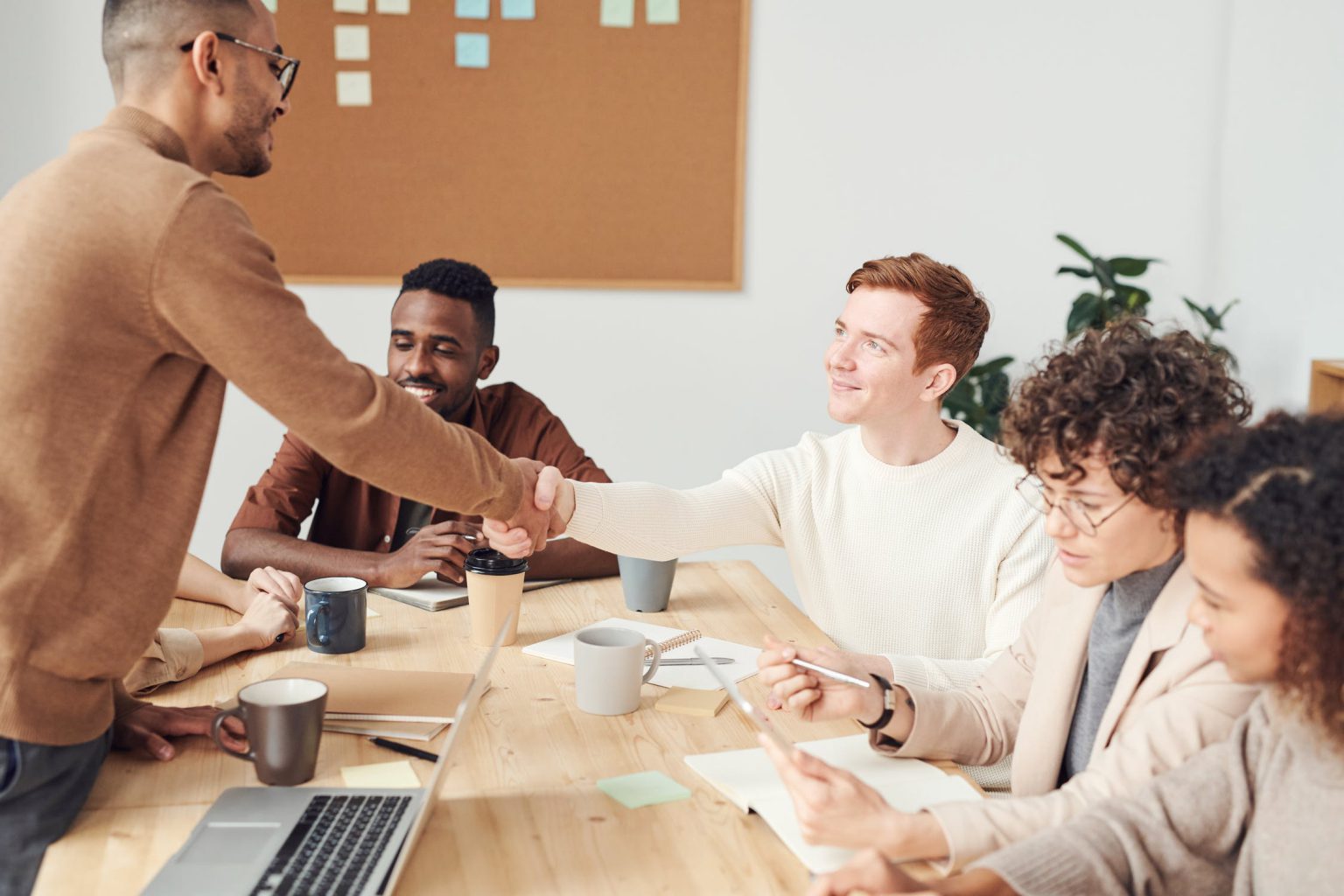 Hopefully, you benefit from this list. Let me know if you do!
Also, make sure to check out our Startup Toolkit!
Startup Basecamp's network of Silicon Valley founders and experts has made it possible for our team to curate a unique approach with the best tools, platforms, software, and frameworks to help you through each step of your startup's adventure.
Take advantage of the tools and resources that the best Silicon Valley founders are using to save time and money, as well as to improve productivity.