In this monthly series, we will be doing a weekly feature of incredible ClimateTech Startups, companies, or projects that are leading the fight against the Climate Crisis. 
These startups work in a number of fast-growing industry categories which include but are not limited to; EDUTECH, FINTECH, GREENTECH (including Energy and Transportation), FOOD & AG TECH, and CONSTRUTECH.
This list will give you an opportunity to better understand the problem(s) they solve, the impact they are looking to have in the climate fight, and how you can potentially help them.
This initiative from Startup Basecamp aims to support founders by giving them access to networking and exposure opportunities that help them to scale and finance their Climate Tech solutions together with you.
Do not hesitate to join our collective movement by requesting your membership.
With Care,
Guillaume and the SBC TEAM 
Week 2:
GHG Capture & Storage Startups: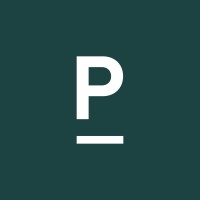 Founded: 2020, San Francisco, California
Founders: 
Brennan Spellacy, Aaron Grunfeld
Elevator Pitch:
Patch has developed an API-based platform that allows businesses to measure their carbon footprint, construct project portfolios, and purchase carbon removal.
Problem They Solve:
Climate Change is a growing concern for many businesses and their customers, however, many don't have the time or capital to properly support and manage carbon-neutral plans. Patch aims to use the infrastructure and systems companies already have to allow them to access negative emissions and back the right carbon removal projects.
Impact:
Patch's API system integrates into a companies site, allowing its customers to calculate their carbon footprint for activities such as business flights, e-commerce, logistics etc, and then finance a carbon capture project that offsets that amount of emissions. This tool aims to save company employees, consumers, and the planet on time and resources.
Stage & Amount Raised:
Seed, US $4.5M
Interested in Patch?
To find out more about Patch's technology, see here
Fintech STARTUPS: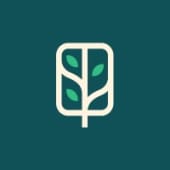 Founders:
Jamie Cox, James Dugan, Gary Wu
Elevator Pitch:
Treecard has developed a MasterCard that is made from wood and recycled materials and plants trees with every purchase you make.
Problem They Solve:
Tree planting projects are a great tool for combatting climate change given that they sequester carbon, stabilize soil, provide oxygen, and provide habitats for wildlife. Many forested areas are also under threat as urban areas expand, wildfires increase, and resource demand grows.
Impact:
Treecard has partnered with the tree planting search engine Ecosia, to plant trees in areas they are needed the most, and where they won't disrupt natural biodiversity. The projects are funded by the standard merchant transaction fee that is charged every time you swipe the card. As soon as $60 is spent, a tree is planted, meaning there are no hidden monthly fees to the consumer.
Stage & Amount Raised:
Seed, US $6.2M
Interested in Treecard?
To sign up for a Treecard or get the app, see here
AGTech Startups:
Founders: Nicolas Pinkowski, Joshua McEnaney, Jay Schwalbe
Elevator Pitch:
Nitricity produces on-site, renewable nitrogen fertilizer.
Problem They Solve:
Fertilizer is a key component in producing healthy crop yields needed to feed a growing economy however, according to Nitricity, many fertilizer productions are fueled by coal and natural gas. This product is then distributed at great expense around the world due to its transport and storage costs, making it unsustainable for non-wealthy farming areas.
Impact:
Nitricity has developed a means of producing fertilizer at its use site, eliminating transmission emissions and costs, and allowing it to be used in farms left out of traditional supply chains. Their fertilizer uses only air, water, and renewable electricity, making it cleaner than traditional fertilizers.
Stage  & Amount Raised:
Seed, US $5,8M

Interested in Nitricity?
To learn more about their technology,  or get in touch, see here
GHG Capture/ Mobility Startups: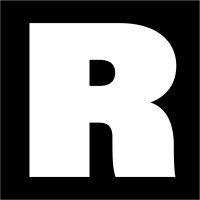 Founded: 2020, Livonia, Michigan
Founders: Christina Reynolds, Paul Gross, Eric Harding

Elevator Pitch:
Remora has created a device that fits onto semi-trucks and captures its carbon emissions.
Problem They Solve:
According to Remora, the US has roughly 2 million semi-trucks, each of which contributes huge amounts of greenhouse gas emissions every time it is in use. Whilst electrification is seeing developments, payload capacity is still a huge concern and the industry needs to cut its emissions rapidly.
Impact:
Remoras filter-like device attaches to the tailpipe of an existing diesel semi-truck, capturing at least 80% of its carbon emissions. This carbon can then be offloaded at a truck stop or distribution center and is sold by Remora concrete producers.
Stage: Seed
Interested in Remora?
To see Remoras technology for yourself, see here
Waste Management Startups: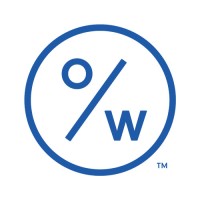 Location: 2018, Los Angeles, California
Founder: Rob Ianelli 
Elevator Pitch:
OceanWorks is a global marketplace for recycled plastics and products.
Problem They Solve:
Plastic pollution is not only a global threat to biodiversity and natural habitats but has huge untapped commercial potential given that currently less than 10% of the 250 million tons of plastic waste generated annually is recycled. 
Impact:
OceanWorks aim to reduce the production of virgin plastic by creating recycled resins, textiles, and products and make them easily accessible to consumers and businesses. They ensure their plastics are sourced authentically and come from transparent supply chains.
Interested in OceanWorks?
To learn more about their products & services, see here.