Starting Q1 of 2023, we have compiled a full list of climate tech conferences, forums, and summits for founders and investors alike. These events offer founders, investors, and industry experts valuable opportunities to network, share, and innovate together. Not only that, they are a great way to stay abreast of the newest tech innovations and news in the sector. Some of these may well worth be traveling for and may have fast-approaching registration deadlines, so make sure to check them out before they close. This list is part of our initiative to give light on some exciting resources and opportunities happening in the climate tech ecosystem.
Of course, if there are any that we missed, please let us know! We are always seeking to improve our content and make it more valuable for our members. All of these events can also be found on our weekly curated list of events for members.
Join Cambridge Cleantech and Oxfordshire Greentech for a day of networking for innovators and investors and listen to expert talks, top innovative pitches, and meet investors looking for climate-positive solutions.
The World Future Energy Summit is the leading international event accelerating sustainability and the global transition to clean energy.
The World Future Energy Summit is the leading international event accelerating sustainability and the global transition to clean energy.
India Energy Week is the pre-eminent platform for experts in the traditional and non-traditional energy industry from around the world and will embody India's energy ambitions, showcasing it as a global powerhouse for energy transition and a hub that brings together the international energy industry.
EV Charging Infrastructure 2022 event is set to become the world's leading conference exclusively for the automotive and electrical power industry, to meet and collaborate with a large array of charge point developers and policymakers, to examine new developments in electrical infrastructure and charge point technologies and address how the industry plans to support the growing use of electric vehicles.
POWERGEN International® is the largest networking and business hub for electricity generators and solution providers engaged in power generation. Power producers, utilities, EPCs, consultants, OEMs, and large-scale energy users gather at POWERGEN International® to discover new solutions as large centralized power generation business models evolve into cleaner and more sustainable energy sources.
In connecting people and organisations to information and each other, the Summit brings the global investor community, project owners and business executives focused on green transport, renewable energy and clean technologies, together with African governments, cities, and policy makers to pave the way for an inclusive green economy and a sustainable future.
In 2023, the World Sustainable Energy Days show the critical role of the energy transition in securing our clean energy future and concrete policies, technologies and markets to get us there. The annual conference is a leading event on the energy transition and climate neutrality with over 650 participants from over 60 countries.
The three-day event unites climate experts, governments official and policymakers, community organizer. youth leaders, environmental professionals, and other stakeholders from around the country to focus on adaptive solutions to foster climate resilience.
ACDC is the meeting point for power transmission engineers to learn about new challenges in the energy industry, arising from environmental, regulatory, political and social factors; and how they impact on the development of transmission schemes.
The VoLo Foundation will be hosting the 5th annual Climate Correction conference in Orlando, the premier annual climate action conference in the U.S. focused on driving innovative solutions to address climate change.
The aim of the conference is to bring together all the key stakeholders interested in Fossil and Renewable Energy Sources to share and discuss advances and developments in these fields.
Hello Tomorrow is a mission-driven global organisation that aims to accelerate the transfer of deep technologies to solve some of our most pressing industrial, environmental and societal challenges.
The Animal AgTech Innovation Summit returns on March 13, 2023. A global audience of 600+ leaders will gather in San Francisco and online for a full day of unmissable industry insights, exciting debates, innovation pitches, and plenty of networking opportunities.
The 2023 Wall Street Green Summit is our 22nd annual event and one of the longest-running and most comprehensive sustainable finance events in the world and will be held in New York City at the Cornell Club in midtown Manhattan and virtually on Zoom.
A global audience of 2000 will gather in San Francisco and online for a unique, two-day event aimed at moving transformational agricultural technologies out of the lab and into the field.
Join us for an explosion of ideas, fresh thinking, unrivalled networking and new opportunities when the food industry meets in San Francisco on March 16-17, 2023.
At this crucial crossroads, Future of Utilities: Energy Transition Summit 2023 brings together senior decision-makers from the full spectrum of the energy ecosystem to develop practical solutions for the current crisis and beyond.
This conference will bring together a range of stakeholders, including city, state and federal government representatives, as well as national and international businesses, to elevate the role of technology in the fight against climate change.
The objective of the REMADE Circular Economy Technology Summit & Conference is to advance the national conversation on a circular approach and how sustainable manufacturing can support the nation in meeting its multiple energy, environmental, and economic goals.
The Climate Investor Forum is the premier meeting place for climate related investments and commercial transactions , with investment ready, scalable world class companies. The Climate Investment Forum will convene the full ecosystem of investors and financiers connecting corporate 'buyers' with technologies, products and services with significant keynote speakers.
Welcome to Startup Grind Nordics inaugural Regional Startup Summit for Entrepreneurs, Investors and Startup Ecosystem Builders. In this All-Day (digital) Regional Summit we connect you with the Nordic and Global startup ecosystems for best practices in startup building and raising funding as the global economy and VC funding pass through unprecedented turbulent times.
Energycom, the Israeli energy innovation community, will host its inaugural annual conference to provide a comprehensive examination of the current state and future prospects of electricity generation. The conference will address both immediate and long-term issues, as well as exploring technologies and regulations that are expected to evolve in the coming decades.
LOOKING FORWARD INTO Q2...
The aim of ENVIRONFORUM2023 is to be a premier international forum to highlighting the novel developments, to share new ideas, research results and development experiences and providing networking opportunities with the peers to help establish connections for early career scientists to meet a diverse mix of researchers, decision makers to strengthen existing connections and forge new ones.
The annual Energy Tech Summit is hosting top global energy and mobility investors, entrepreneurs, and government leaders to explore the latest developments in energy and mobility convergence theme, debated by global industry leaders across 9 conference tracks.
In partnership with UNEP FI, Climate Action hosts the Sustainable Investment Forum's Europe to increase momentum towards a sustainable, equitable and net zero global economy.
Did we miss any? Send us an email here
Discover our weekly climate tech events curated list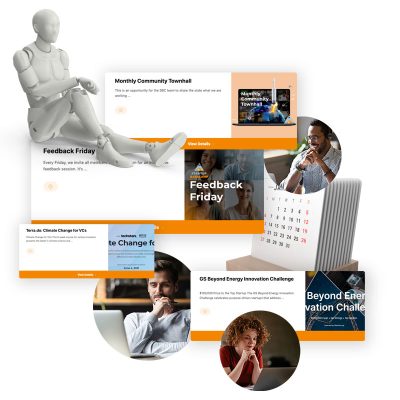 There are a lot more events to choose from
The above list is a comprehensive list of climate tech events/forums/and conferences. But there are many more webinars, talks, and courses out there! Every week we update our curated calendar of events and accelerator deadlines exclusively for members. Get matched with the best climate tech investors
We help founders connect with the best investors
Get weekly events straight to your inbox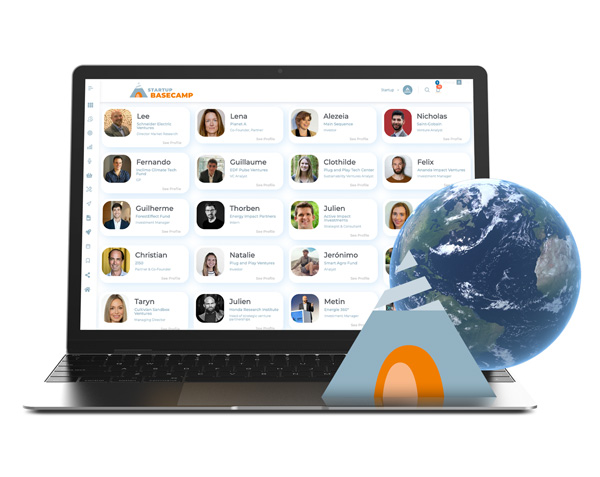 Subscribe to our weekly
ecosystem newsletter