Being prepared is crucial to a good pitch. But it's not just about knowing your pitch slides inside and out, it's also about being ready to field whatever curve balls investors throw at you. Our list is by no means exhaustive, but it should give you an idea of what are likely to be the top 25 hard questions VCs may ask you. 
If you want more questions to really feel prepared, check out the full list of 100 questions, which you can download for free at the bottom of this page. 
These questions are divided into 7 main categories based on the part of your business they address:
Who are you and what motivates you?
What advantages does your competition have over you?
Does the founding team have a hacker, hustler, and social media guru?
What holes do you have in your team and how do you plan to fill them?
How can you prove that you have a truly unique value proposition?
What will stop major monster companies in your arena from copying you?
What problem are you solving and why?
Why do you think this hasn't worked in the past?
What is your plan B if these sales channels are interrupted?
What have you learned from early versions of the product or service?
Why is this the right time for this product or service?
How do you market your product?
What is the cost of a customer acquisition?
What is the projected lifetime value of a customer?
Why will someone spend money with you now, rather than wait?
What do you see are the principal risks to the business?
How do you plan to manage the shift from a small business to a scalable company?
What are the company's short term and long term projections?
How much burn will occur until the company gets to profitability?
What are the top three metrics/goals required for you to get to the next round of capital raise?
What are the top hypotheses the team wants to test in the next few months?
Why did you pick us/me to pitch to?
What is the one thing above all else you must do to succeed?
If you were your own mentor, what's the most important advice you'd give yourself?
What are you not willing to compromise?
Want to see more hard questions VCs may ask? 
Download all 100 questions for free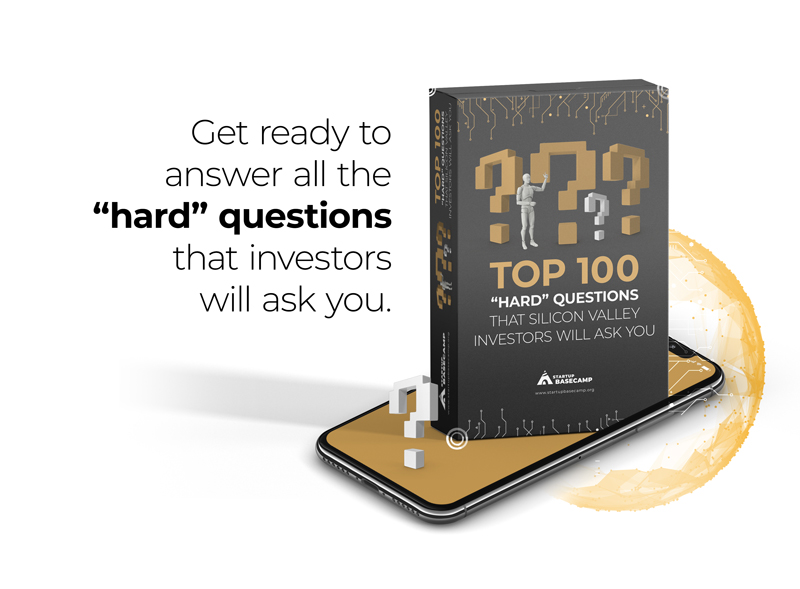 Get matched with the best climate tech investors
We help founders connect with the best investors