Every week for the last year we have featured 5 incredible climate tech Startups, companies, or projects that are leading the fight against the climate crisis. Now at the end of this month of June 2022, we provide a recap of the startups to watch in climate tech. 
These startups have covered a range of fast-growing industries such as AI, GHG Capture and monitoring, Energy production and storage, Fintech, Foodtech, Agtech, and much, much more.
The list below is a recap of all the startups we have featured over June with some insight into the innovative work they and their teams are doing. 
We hope you find this resource useful and that you can refer back to it anytime you are looking for companies to support, invest in, work for, or collaborate with.
The startups included: 
Find out more about each of these startups by reading the full articles below:
This initiative from Startup Basecamp aims to support founders by giving them access to networking and exposure opportunities that help them to scale and finance their climate tech solutions together with you.
How do these climate tech startups fit in with all the others we have looked at?
Check out our running list of the 250+ climate tech startups to watch we have featured. 
GET ACCESS TO THE FULL RUNNING LIST DATABASE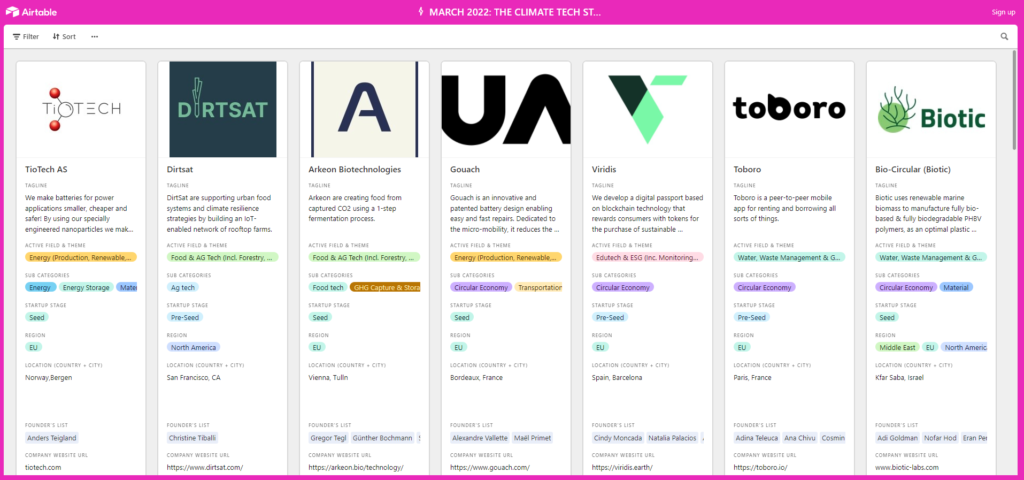 Do not hesitate to join our collective movement by requesting your membership. 
With care,
The Startup Basecamp Team