Once you have gotten funding for your climate tech startup, the sky's the limit. First up, it's time to hire and grow. But growth is about more than just talent acquisition; it's about continuing to make the right decisions for your business. It is a constant learning journey, and we have a few extra tips that may be useful along the way. 
💼 Hire the perfect employees
How to find the ideal candidate? Getting the job out there is obviously the first step. There are several job boards related to climate, but we also recommend some useful tips  if you're transitioning into the sector. 
DeepTech is the UK and Europe's leading source of Deep Tech companies and jobs.
Climate Tech VC has a job board along with lots of other resources and insights into the sector
ClimatEU is a platform for any wanting to enter the sector in the EU and is primarily focused on climate tech 


Climate Draft is a coalition of climate tech startups and VCs. Most of their jobs are based in the US, but they do have wider reach into Europe. 
MCJ is an online community for those seeking to get into climate tech. They have a number of jobs with their portfolio companies
We have our own job board featuring climate tech jobs from VC-backed startups across the world.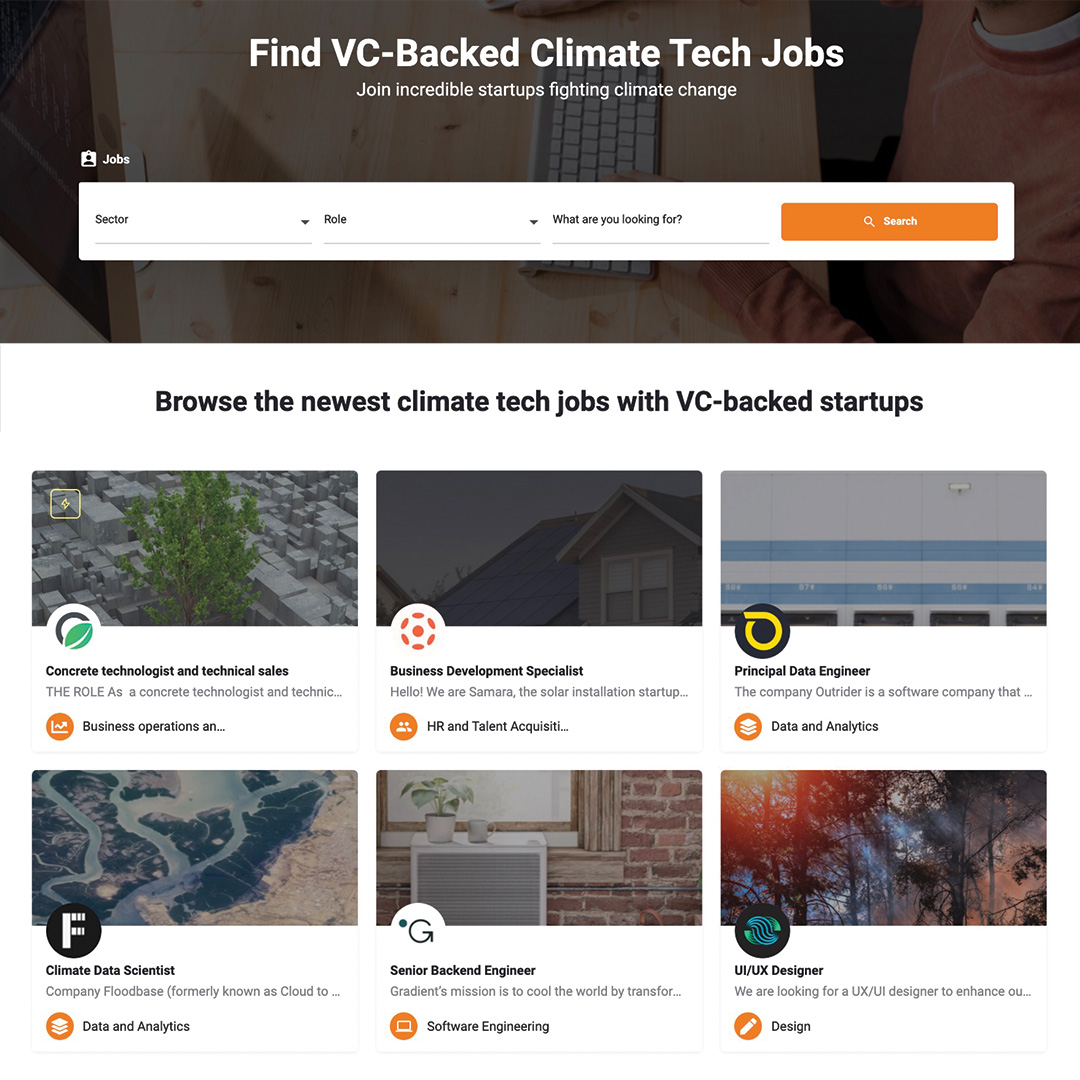 Startup Basecamp has its very own job board for climate tech startups at various stages. We also publish these jobs in our newsletter and our social media channels. It's all about getting closer to those climate goals, and if helping you hire is one way to do that, we're here to help!  
🌲 Continue your learning journey
As you continue your climate tech journey, there is always more to learn. We have a few other tips and tricks for making it in silicon valley (and the wider startup space). You never know what small tidbit of relevant information you may find. 
Where would you like to go next?
Subscribe to our weekly Climate Tech community newsletter.